Business Travel Advice
Tips for Highly Mobile Small Business Owners
Small business ownership is becoming an increasingly mobile profession. Here's what small business road warriors need to know to maintain their companies - and their sanity.
In today's fast-paced business world, small business owners are finding that the world is their workplace.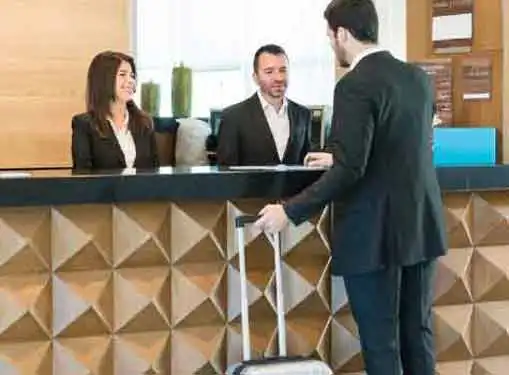 To drive revenues and generate interest, business owners are hitting the road, traveling near and far to promote their company and products.
Mobile business ownership has advantages for small businesses. In addition to expanding your company's reach, you get to experience new places and while everyone else is forced to drink swill from the office coffeemaker, you're enjoying a tax-free Mocha Latte from the Starbucks stand at the airport.
But if you're not prepared for it, a mobile workplace can also be a recipe for disaster. The most successful mobile business owners invest time and energy in organization to ensure that the company runs like clockwork - whether they're in the office or on the road.
Hire a strong office manager. If you spend a significant amount of time out of the office, it's important to have someone who is capable of running the office in your absence. If you don't have a strong leadership team or if the company's other leaders are also on the road, hire the strongest office manager you can find to avoid nonstop phone calls about petty issues.
Leverage smartphones. A smartphone is a road warrior's best friend. For a good share of the time, your smartphone will be your only friend when you're out of the office. As much as possible, leverage apps and other mobile device solutions to stay connected to your business and maintain productivity in the field.
Convert to web-based solutions. Most business software solutions are now available in a web-based or SaaS (Software as a Service) format. Data is migrated to an online environment so company stakeholders can have anytime, anywhere access to up-to-the-minute business information. For business owners, web-based solutions can help you stay on top of operations and planning from a distance.
Plan thoroughly, pack light. Mobile business owners need to pack as lightly as possible. You can minimize your luggage requirements by planning ahead and leveraging resources that are already in the field. For example, instead of dragging a projector around the country for presentations, you can call ahead and make a request to use your clients' projectors.
Stay in touch. One of the biggest mistakes mobile business owners make is to maintain too much or too little contact with the home office. Try to funnel communications through a single employee (e.g. office manager or assistant) and establish a routine of checking in at set times, once or twice a day.
Share this article
---
Additional Resources for Entrepreneurs