Raising Money
Business Incubators
Business incubators help startup businesses and entrepreneurs get on the path to success. We discuss the role of business incubators, giving you the information you need to decide if a business incubator is right for you.
Business startups are inherently risky ventures.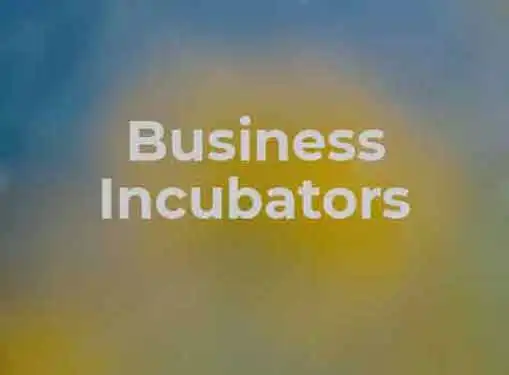 With an astronomical failure rate looming over their heads, startup entrepreneurs are perpetually looking for anything that will help their business beat the odds. Business incubators offer many of the advantages startups crave, but to get in you'll need to be playing at the top of your game.
Business incubators are organizations that are designed to provide support for startup businesses and entrepreneurs. The kinds of support these organizations offer run the gamut, but often includes physical space, mentoring, administrative assistance, technical advice, business planning, and even financing assistance.
Unless the incubator is organized as a nonprofit organization, the incubator is compensated out of the business in fees or equity.
The number of businesses interested in participating in business incubators far exceeds the number of available slots, so competition can be fierce.
To have a shot at getting in, you will need to learn everything you can about business incubators and the application process itself. Here are a few tips to get you started.
Your first contact with an incubator is to request information and to find out whether or not the incubator is accepting new tenants. During this stage, it's important to gain a thorough understanding of the application process and discover the types of businesses that are currently in the incubator.
If the incubator looks promising, the next piece of information you need to find out relates to costs. Some incubators require fees for specific services, while others require percentage ownership in your company or a commission based on your company's sales.
If the costs associated with relocating to the incubator seem reasonable, it's time to get to know the people who are involved in the incubator. You'll want to make sure the incubator's director and board members are truly capable of providing your business with the assistance you need to succeed. You may also want to talk with existing incubator tenants to find out whether or not the incubator really lives up to its promises.
Although it's possible to find incubators that won't require your business to locate in their facilities, it's fairly common for incubators to require or strongly encourage their businesses to relocate to incubator facilities. The benefit is that it provides easy access to services and creates a conducive environment for businesses to leverage the synergies of the organization. The question you need to answer is whether the incubator's facilities are sufficient for your current operation and whether you will be able to expand your space allotment as your business grows.
Most importantly, you will need to make sure the incubator is a good fit for your business. It is common for incubators to specialize in certain fields and industries, so the incubator you choose has to mesh well with your industry and be capable of providing technical assistance that is tailored to the business you conduct on a daily basis.
Share this article
---
Additional Resources for Entrepreneurs