Raising Money
Application Denied! Funding SMB Growth in Tight Lending Markets
Growth is a priority for most SMB owners. But as lenders tighten their grip on application approvals, how are you supposed to fund a growth strategy that is critical to your company's future?
Entrepreneurs and growth are the peas and carrots of the business world.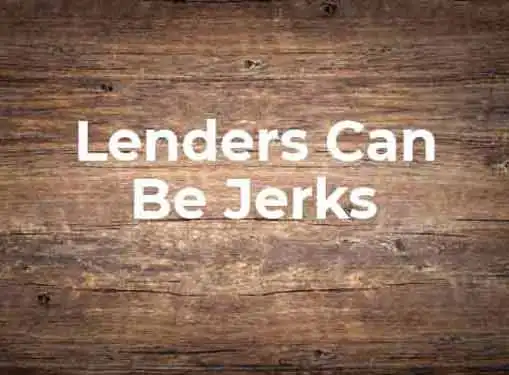 If your business isn't growing, it could be the beginning of a long-term decline that will eventually lead to the commoditization of your products and services – or worse.
According to a June 2011 study conducted by Pepperdine University's Graziado School of Business and Management, nearly 95% of privately held businesses are eager to execute a growth strategy. Yet more than half of those companies were unable to secure funding for the growth strategies in the past six months with banks denying more than 60% of commercial loan applications.
During the same time period, angel investors funded just 1 in 25 of the business plans they reviewed; venture capitalists funded even fewer SMBs at 1 in 80. Combined, the dearth of financing and investment options has left many small businesses in the all-too-familiar position of struggling to accumulate enough capital to fund their growth initiatives.
Funding growth is never easy. But rather than abandoning your growth strategies, it's important to evaluate your options and consider whether you can accomplish your funding objectives through other means.
Strategic Partnerships. Strategic alliances and partnerships can often deliver growth outcomes that have better ROI than financing. The key is to identify complementary business partners who are open to the idea of participating in joint ventures and resource sharing.
Refocusing. Too often, SMB growth strategies are driven by the success of a specific business unit without consideration of other units within the company. If a unit is underperforming or in long-term decline, think about letting it die so you can funnel resources and focus into the growth of units that show more promise.
Outsourcing. Many of the functions you currently perform in-house can be outsourced to create cost-efficiencies within your organization. Although you've trimmed your budget already, take another pass at it to identify areas where outsourcing can help fund growth initiatives.
Employee Investment. If you are convinced that a growth strategy will take your business to the next level but can't acquire funding through traditional channels, it's time to think about an employee investment program. By allowing your workers to invest in your growth strategy, you gain the funding you need and incentivize your team to go the extra mile to achieve strategic objectives.
Friends & Family. There's a reason why every SMB funding article eventually comes around to friends and family – it works. Soliciting investment or financing from friends and family members is an effective way to secure resources, mostly because friends and family members are in a better position to evaluate non-tangible factors like drive, ambition and personal commitment.
Share this article
---
Additional Resources for Entrepreneurs