Small Business Advertising
Blimp Advertising
Written by Rayzelle Forrest Young for Gaebler Ventures
Explains the advantages of using blimp advertising to promote your business. Highlights reusability, affordability and durability
Though blimp advertising has been around for years, it is still an effective way to advertise your business.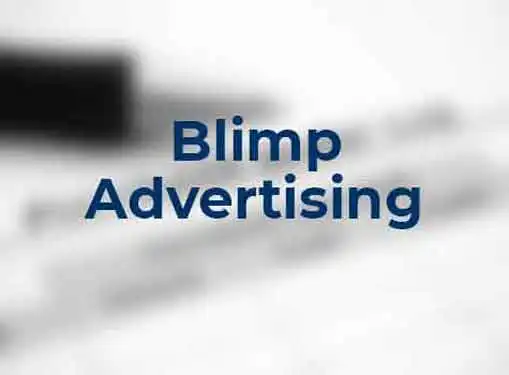 A blimp looming high above your business can bring you an abundance of customers as well as help to build name recognition for your business. Blimps can be made in many different sizes and colors and can even have vertical banners attached to them to help make them more effective. If you haven't tried this form of advertising but have been thinking about it, there are several advantages to blimp advertising that are worthy of taking note of.
Reusable
Other forms of local advertisements such as postcards, fliers and door hangers are only good for a single use. Once you give out these forms of advertisements you can't take them back and reuse them. This is not the case with blimp advertising. Because a blimp is simply an air filled balloon, the blimp can be stored away for reuse after releasing the air from it. Most blimps come with a simple plug that you push in after inflating it and pull out when you want to deflate it.
Affordable
Using blimp advertising is a fairly inexpensive way to market your business compared to a lot of other highly visible advertising methods such as tv and billboards. The price of a television commercial can skyrocket into the tens of thousands of dollars as well as standard and digital billboard advertising. You can get a customized 17 foot blimp with your logo and marketing message on it for under $1,000. What's makes it even more cost effective is that it provides around the clock advertising. Blimps can be left to fly above a business all day and night, giving your company 24 hour exposure.
Eye Catching
Blimp advertising is extremely visible and eye catching. Since blimps loom high above buildings and other structures, eyes are naturally drawn to it. It's high position in the sky peaks curiosity and causes people to take the time to look at it's colors and read what it is says. Most blimp making companies provide bright and colorful design choices that can be seen well even at night at no extra charge.
Durable
Durability is another advantage of blimp advertising. Most blimp producing companies make their blimps with a tough polyurethane material that is designed to hold up in any type of weather. You won't have to worry about your blimp being destroyed by rain and winds or scorched by the heat of the sun.
Rayzelle is an entrepreneur and writer. Based on her experiences as an owner of her own dance studio, she will share her personal tips on being a successful entrepreneur.
Share this article
---
Additional Resources for Entrepreneurs