Business Advice for Bad Economic Times
Bouncing Back in Business after Bankruptcy
Written by Jay Shapiro for Gaebler Ventures
Getting over the supposed stigma of bankruptcy and finding your feet in the world of business isn't easy, but it can be done with the right mindset and lots of positivity.
The goal posts often move with bankruptcy, where once it took several years to b fully discharged it can now be done within 12 months of the initial filing.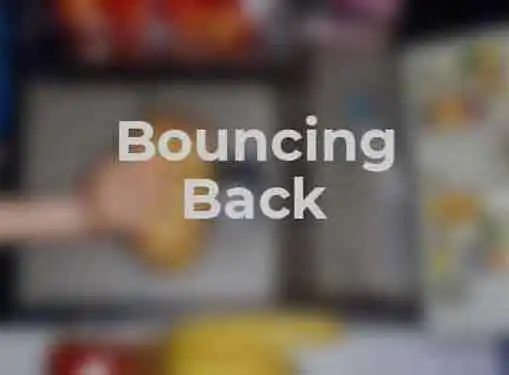 Of course this depends largely on where you are located, UK and US laws differ and in the US there are state laws to be considered. All such things will have a bearing. A situation like the recent credit crisis can cause an increase in the number of bankruptcies being filed, this in turn often means that discharge times are shortened as a means to clear a backlog and encourage a healthier economy.
Let's however look at the discharged bankrupt because it is s/he we aim to assist with the obstacles faced when setting up a fresh business.
Rather than looking at the practical aspects, let's look at the more emotive side of things and try also to explode a few myths.
Many people who have had to go through bankruptcy experience the following:
Feelings of inadequacy
Concerns that people won't see them as trustworthy
Worries about their bankruptcy sullying their new business reputation
Fear that friends and family feel let down by them
Shame
Guilt
Lack of confidence
Embarrassment
While it's understandable that the bankrupt will go through a number of emotions and negative thought patterns there's really no benefits to be had by being down on yourself. And if you're determined to build up again and start a business from scratch be proud of yourself. Many others will be proud of you too.
That's not to say you should discount the trauma that went with going bankrupt in the first place. This may well have meant you had to change the way you lived and the upheaval of that alone is enough to send most people's stress levels sky high. Instead of berating yourself, look to the past only to take the lessons learned with you into the future.
Common misconceptions:
Discharged bankrupts aren't allowed to own businesses
Banks won't let discharged bankrupts have accounts
No one will lend money to a discharged bankrupt to start a business
None of the above is true. A discharged bankrupt is allowed to own a business. S/he is also allowed to have a bank account; in fact some banks make quite a noise about offering accounts specifically for this purpose. Whether you've been bankrupt or not, if you have a surefire idea for a lucrative business, you will be able to borrow money.
It's not really a question of whether these things can happen; it's more about how they can.
Admittedly it might be harder for the bankrupt to set up a new business and there may only be certain banks that offer suitable accounts. As for borrowing, of course it will be harder for the discharged bankrupt to get financing, than it would be for someone who hasn't a blot on their credit history copy book. But it's not impossible.
In addition, if you can overcome these hurdles you'll prove to yourself you have the mettle required to bounce back in business after bankruptcy.
Jay Shapiro is a freelance writer based in the UK. Jay has a particular interest in the emotive aspects of the entrepreneur's character. "Alongside the nuts and bolts of business, the character of the person is often the ingredient responsible for success."
Share this article
---
Additional Resources for Entrepreneurs