Brown Bag Lunch Workshops
Five Brown Bag Lunch Ideas
Improve workplace dynamics by offering brown bag workshops and events. Your employees will appreciate your concern and they will become better employees in the process. Here are five great workshops you can do over lunch.
Workshops are a necessary evil in the small business workplace.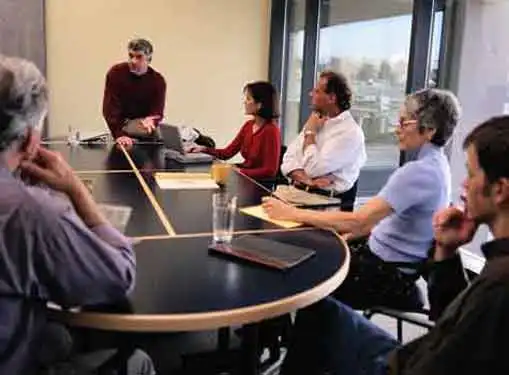 Many of these top selling business books claim to have found the secret success to business and entrepreneurship, but don't be fooled. These great story tellers study successful companies and determine the similar attributes that they share concluding that these attributes contributed to their success and then market them to entrepreneurs as a must have if you want to succeed with your venture.
As an entrepreneur and MBA student, I've had the pleasure (or displeasure) of reading many of these business books that suffer from the Halo Effect, the fallacy (or delusion) of deriving conclusions by analyzing only half the story. Many business books are great at telling a convincing story because they focus on telling only the key parts of the story that build and support their case for the points they are trying to make. Rarely, do they analyze the entire picture and truly determine the key drivers of success or failure.
Rather than try to keep up with and read the new business books on top of the best sellers list promising great things, go back or read for the first time, some of the classics that built many of the business fundamentals that today's authors and businessmen alike use in their own practices. Below, I have listed and reviewed 4 great classics that will provide you with the fundamentals you need to consider in your business, each from a unique category (Marketing, Strategy, Entrepreneurship, Finance & Valuation).
Positioning: The Battle for Your Mind by Al Ries
I was never one for psychology until I read this book. An easy, yet powerful read that makes you think over and over again about your business and marketing strategies.
Competitive Strategy by Michael Porter
This is what every business strategy class is based off of. While the book itself is a tough read, the fundamental principles delivered by Michael Porter are critical to any entrepreneur looking to build a sustainable business. In today's competitive marketplace, business process innovation is the new path to sustainable success and Porter teaches you how to evaluate the competition to find the gaps that you need to attack to build an impenetrable company.
Sam Walton: Made In America by Sam Walton and John Huey
The one autobiography on the list, which is the newest of the books, is a classic read, even though it is only 15 years old. This book does not get the attention it deserves when speaking of the great business books, however, I have included it on our list for its sheer ability to tell a true and downright inspirational story about entrepreneurship. This book has no fluff and tells it how it is providing entrepreneurs a real understanding of what it takes to create and sustain your own successful venture.
The Intelligent Investor by Benjamin Graham
Perhaps, not a business book in the traditional sense, but the Intelligent Investor will teach you everything you need to know about how valuable companies are built and what characteristics they portray. As an entrepreneur, you can ask yourself; "Am I creating a business that Benjamin Graham or Warren Buffett would invest in"?
Share this article
---
Additional Resources for Entrepreneurs