Business Planning Software
Business Planning Software Pros And Cons
Business planning software has revolutionized the way many small business owners approach the task of business plan creation. But there may also be some drawbacks in relying on a piece of software to diagram your company for investors. We weigh the pros and cons you need to consider.
No doubt about it, business planning software can offer some important benefits, especially if you lack the time and experience to create a business plan on your own.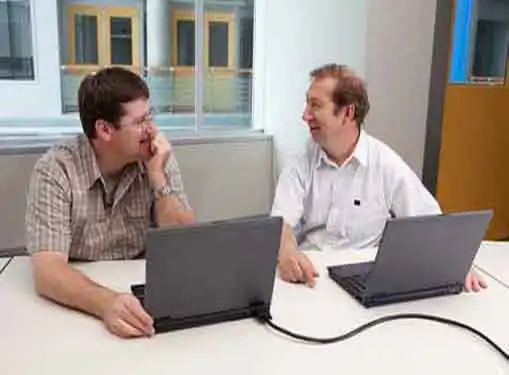 It's inexpensive, simple, and convenient - what more could you ask for in a software solution that has the potential to attract significant investment capital to your company?
But business planning software also has some limitations. Before you move too quickly, it's worth considering both the pros and cons of using business planning software to create your business plan.
The PROs of Business Planning Software
Ease of use. Business planning software is exceptionally easy to use. Most software packages provide an extensive menu of business plan templates that can be tailored to your company's specifications.
Professional formatting. One of the big advantages of business planning software is that it organizes your business plan into the format that is preferred by investors, lenders, and other business professionals.
Expert resources. Most software packages come with articles or other features that connect expert resources to your business plan. Some business planning software packages (e.g. Business Plan Pro) even include industry research that you can use to automatically compare your projections to industry averages.
Forecasting. Using data collected throughout your business plan, many software solutions automatically handle forecasting and other mathematical functions, eliminating the possibility of human error.
The CONs of Business Planning Software
Cookie cutter appearance. Cheap business planning software applications tend to produce low quality business plans that have a cookie cutter appearance.
Lack of detail. When you base your business plan on a template, you run the risk of sacrificing the kinds of details that are found in business plans written from scratch.
Loss of thought process. A business plan is more than a written document. It represents a thought process that considers why the company exists and where it is headed. If you're not careful, business planning software can cause you to ignore the process value typically associated with writing a business plan.
Share this article
---
Additional Resources for Entrepreneurs