Industrial Markers
Buying Industrial Markers
Industrial markers are a supply detail that commercial or manufacturing businesses can't ignore. We'll tell you what to look for when buying industrial markers for your company.
Industrial markers are an everyday feature in many small business workplaces.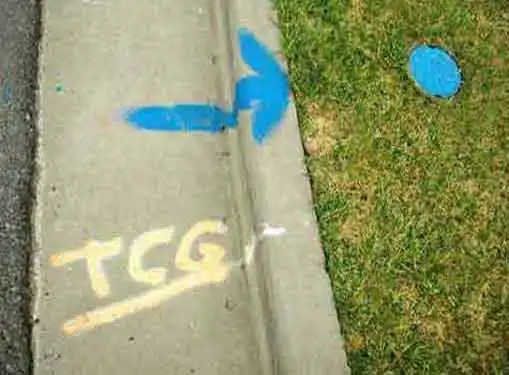 Whether you need to mark manufactured products or retail signage, you need a writing instrument that's capable of applying visible marks to a variety of surfaces. If you choose the wrong marker, you could transform your workplace into a piece of abstract art.
Buying industrial markers may seem like an insignificant purchasing decision. But consider this: Many industrial markers contain powerful chemicals like Xylone and cresol. In an unventilated work area, these marking instruments throw off fumes that cause harmful side effects for your workers including headaches, vomiting, and dizziness. Prolonged exposure can even cause facial paralysis, organ damage, or death.
If you're smart, you'll realize that buying commercial or industrial markers has just jumped to the top of your list of purchasing priorities. Safety is important, but here are some of the other features you'll want to look for in industrial markers.
Application Surface. The application surface should be your first consideration when buying industrial markers. Different markers are designed to write on different surfaces - it's common for small businesses to require marking tools for metal, plastic, fabric, wood, glass, stone, rubber, cardboard, leather and other surfaces.
Surface Condition. You will also need to consider the condition of your application surfaces. Manufacturing environments are notoriously hostile to ink and marking fluids. Oil, direct, moisture, temperature and other factors can foil your efforts unless the marker has been designed to handle the specific challenges of your workplace.
Permanent or Temporary? Sometimes you need permanent marks and sometimes you need marks that will vanish with the swipe of a paper towel. Industrial marker manufacturers offer both varieties and you'll need to get it right to avoid a workplace disaster.
Brand Name. We recommend sticking with brand name manufacturers for industrial marking instruments. Recognized brands are more likely to comply with the quality and health standards that could threaten your operation.
Features. Dry time, clogging (non-clogging), refills, colors and other factors are additional factors that need to be considered when making an industrial marker purchase.
Price. Price is definitely an issue you'll need to address. Good industrial markers can run $5 or more per unit, so you'll need to be convinced that you're getting value for your investment.
Share this article
---
Additional Resources for Entrepreneurs