How to Sell a Business
Confidentiality When Selling a Business
Have all potential business buyers sign and date a Non-Disclosure/Confidentiality Agreement before giving out any info. Make sure potential buyers understand how important it is to keep the sale of the business confidential and that there are legal ramifications if they don't.
If you're selling tacos, you want the whole world to know about it. But when you're selling a business, there are good reasons for keeping the sale as confidential as possible.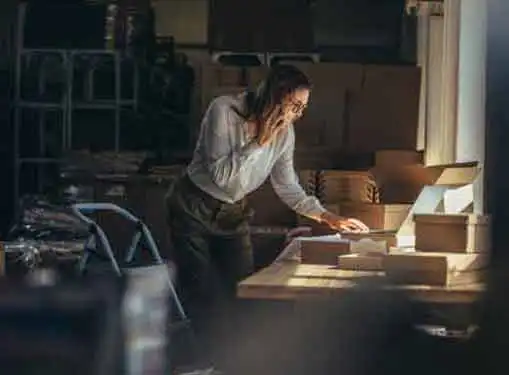 The big question is how do you maintain confidentiality and attract buyers at the same time?
There are a number of reasons why it is a good idea to limit knowledge of your company's "for sale" status to serious buyers. Vendors and suppliers get nervous because past experience has taught them that some business owners don't pay their bills when a sale is pending. Employees can become jittery, too, wondering if a change in ownership will cost them their jobs. As a result, productivity suffers and the business' deteriorating financial condition impacts the sales price.
In some cases, competitors can even use the company's financial information or knowledge of a pending sale to lure clients away from the business. If your company relies on a few big accounts for the majority of its business, the loss of even one client could send the business into a tailspin.
With so much on the line, you can see why it's so important to maintain a low profile during the selling process and to enact measures that protect the information you disclose to potential buyers.
Buyer Qualification
Unfortunately, the majority of people who express interest in your business will not be serious buyers. Although they would like to buy the company, they don't possess the financial resources or expertise to close the deal. Business brokers are experienced in pre-qualifying buyers before they approach the seller. If you choose not to use a broker, make sure you have a pre-qualification process in place limit your exposure to serious buyers only.
Blind Advertising
If you look at a list of businesses for sale, you'll notice that you rarely see the name of the companies being sold. Instead, you will typically see a generic description accompanied by the phone number of a broker or agent. It's called blind advertising and it is a great tool for keeping your sale on the down low. As much as possible, make sure your ads and promotional materials describe your business, but lack identifying details that could attract unwanted attention.
Confidentiality Agreements
Serious buyers will want to review certain information about your company before they make a buying decision. But prior to releasing any information to potential buyers, they will need to sign a confidentiality agreement. A confidentiality agreement is a legal document describing what information is to be kept confidential as well as the penalties associated with breaching confidentiality. Since this is a legal document, you should probably rely on an attorney or business broker for assistance.
Phased Release of Information
Despite the legal consequences of breaching a confidentiality agreement, not all potential buyers will play by the rules. As time goes on, word about the sale and the details of your company will leak out. To protect yourself, it's a good idea to phase the amount of information you release to potential buyers. Instead of giving them everything at once, hold back the most important information until the buyer has sincerely demonstrated his intention to acquire the company.
Share this article
---
Additional Resources for Entrepreneurs