Marketing Planning
Demand Generation
Written by Jay Shapiro for Gaebler Ventures
Do you need to know how to create demand? As a business owner, you need to know! And you need to know how to make customers need you. Here's how it's done.
Before you begin the process of marketing and selling your product you need to ask yourself some questions.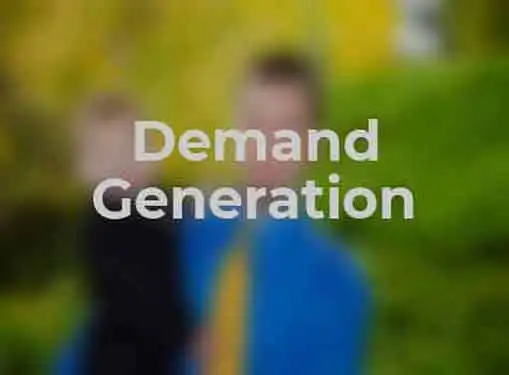 Doing so will better equip you to plan a high impact demand generation strategy.
What is it that will motivate customers to buy my services or products?
Are my products or services suited to the 'need' or the 'want' market?
In actual fact, regarding the latter question, pretty well all products and all services need to be viewed by the potential customer, as needs. That's right, even luxury items should, ideally, be seen as needs! Ever heard someone say they must have that pair of shoes, or that car? By hitting the right note and impacting your customers emotionally, all products become 'needs'! Keep in mind that that is exactly the feeling you want to inspire in your buyers, that they need what you have to offer.
What you are aiming to do is tell people what they need. Don't be lax and leave it to them. They might not know they need you until you tell them. Provide free things like E-Books, newsletters and white papers - these are all good ways to enlighten customers.
Basically your mission is to point out where there's a hole. You then offer the solution, the thing to fill the hole with.
Giveaways engender trust, everyone likes something for nothing! Today's world is often seen as a cynical one; by giving something away you are seen as philanthropic. Not only that, free products are excellent demand generators. They help to form a connection between you, the seller and the customer without the customer committing to anything. It works on a good faith basis. Customer doesn't pay a penny; he is not obligated to do anything. All he has had to agree to is accepting a gift.
This sets you up well for future dealings. When you later return to make contact with the customer he will recall you giving him a gift. Stuff for free techniques are well received in a world that believes there's no such thing as something for nothing. They are the proverbial breath of very fresh air.
When you send out freebies you are effectively doing hard selling in a soft gift wrapped parcel. It's terrifically high impact, although it doesn't come across pushy in the client's eyes. Free stuff used to create demand is a powerful method.
Always remember, in order to generate demand, you've got to remind people or make them realise that when there's hole to fill, you can provide the idea way to fill it.
Telling people they need something and then allowing them to sample it is a simple two stage method of demand generation and lead generation.
To recap, demand generation is the act or the art of creating demand for something. In turn you get the chance to feed that demand. It's cyclic and rather in-house because you have the product, you create the need, you service the need.
Underneath demand generation is about leads. However much effort you put into generating leads, you don't want your customer to realise that. Whet the appetite of your prospective client but never keep them too hungry. Feed them.
Jay Shapiro is a freelance writer based in the UK. Jay has a particular interest in the emotive aspects of the entrepreneur's character. "Alongside the nuts and bolts of business, the character of the person is often the ingredient responsible for success."
Share this article
---
Additional Resources for Entrepreneurs