Starting My Own Business
Does Age Matter To Be Your Own Boss
Written by Nidhi Ann Raj for Gaebler Ventures
What's the best age to start a business? It's a hotly debated topic, but at the end of the day isn't it the case that you can be successful as an entrepreneur at any age?
How old should you be when you start your first business?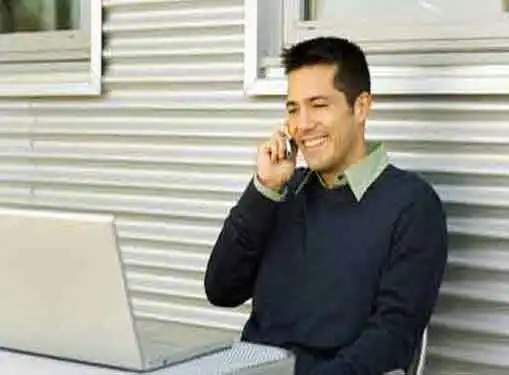 There is definitely no minimum or maximum age to start a business (although if you are below a certain age, you may face some issues while filing taxes).
Likewise, there is no hard and fast rule as to what the ideal age is to take the biz plunge.
As soon as you are ready to face the challenges and have the right resources, you are eligible to start any business of your choice.
A common belief in the business world was that the older and experienced people made wiser decisions than their younger counterparts, and hence could run businesses more successfully.
However, with the advent of more and more technology, the tables have slightly changed. Now people assume that the younger generation understand computers and the internet more than the older lot.
That may not be true always but there are a couple of other reasons as to why it may be better to start young:
Your physical strength is at its peak, so you will be able to take in weird working hours, lack of timely sleep and meals etc
You do not have to meet any family expectations. You are old enough to look after yourself, so you don't have to bother your parents and you don't have teenage kids to deal with yet. Hence you can take more personal and financial risks at this time.
You are more adjusting to changing environments. You may have pitfalls, but you will have the time and energy to recuperate and learn from them.
But it is not all bad news for the older folks out there!
With the experience and knowledge gained through the years, you have greater chances to convince your investors or clients about your business ideas and proposals. Financing will also be less difficult, as you may have your own assets or at least credible relationships with banks or other investors.
Moreover, if you have spent a number of years in the corporate world, you would have made connections with the right people who can help you in your business.
Research has shown that the fastest growing and most successful businessmen are aged 60 and older. As long as you can keep a balance between work and home life, you are bound to be successful
To sum it up, I would say one is never too young or old to pursue one's dream, whatever it may be.
The will and determination to achieve your dream eliminates any risk caused by the age factor.
Nidhi Ann Raj is a gifted writer who is currently pursuing post-graduate studies at George Brown College in Toronto Canada, where she is specializing in Marketing and Finance.
Share this article
---
Additional Resources for Entrepreneurs