Small Business Marketing
Effective Marketing for your Business
Written by Rayzelle Forrest Young for Gaebler Ventures
This article highlights effective marketing techniques to promote your small business. It focuses on offline as well as online methods.
The success of your business is directly related to your marketing techniques.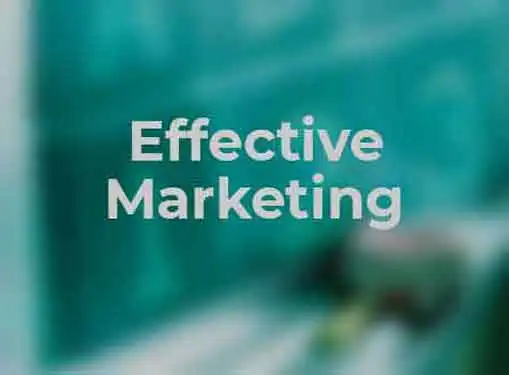 The amount of customers you have is a direct reflection of how much money your business is bringing in each month. For your business to be a success, you need to generate enough revenue to pay employees, buy necessary supplies and equipment, pay the rent and utilities on your building as well as make enough to put in your pocket as profit. In order to increase your customer base and make more money with your business you need some effective marketing strategies. Here are a few marketing techniques to take note of.
Create Website With Photos
Develop a website that has photos of your business products and/or services to increase your success. People want to see what they are getting before they make a commitment to use your products. Your website should include pictures of your products and services as well as product and service rates.
It should also have contact information such as your business telephone number, email and fax. If at all possible, your website should also have a way for customers to order online. People love to order stuff instantly. If the nature of your business is one where customers don't need to consult with you before making a purchase, giving them the option to buy online is a great way to increase your revenue. A website with photos, buying options and contact information is a great tool to help the success of your business.
Showcase Work
Showcasing your products and services is another effective way to market your business. This can be done at business fairs and expos, trade shows or any event that allows vendors to display and sell their products and services. This gives people a chance to see who your company is and what it is about. These type of events gives you a chance to show the public how your product works, give out free samples and provide potential customers with literature to take with them. When at all possible, customers like to sample or test products before they make a decision to buy them. Often times, interested customers will purchase products directly from you at these trade and business expos.
Get The Word Out
Distribute marketing literature for your business wherever you think prospective customers will be. Depending on the nature of your business, this could mean putting flyers or door hangers on neighborhood homes, doing a direct mail campaign that sends flyers or postcards to your potential customers, putting ads in newspapers or even placing marketing material on cars in parking lots. If your budget allows you to, you will definitely want to think about doing a commercial for your business. Getting the word out with promotional literature and ads is a must in any business.
The success of your business will depend highly on your marketing strategies. Using these techniques on a consistent basis should keep your business at the forefront of your potential customers and make for a prosperous and effective company.
Rayzelle is an entrepreneur and writer. Based on her experiences as an owner of her own dance studio, she will share her personal tips on being a successful entrepreneur.
Share this article
---
Additional Resources for Entrepreneurs