Calendar & Scheduling Software
Employee Scheduling Software
Coordinating labor resources isn't easy, especially if your business has multiple shifts or part-time workers. Rather than keeping track of workers by hand, why not schedule the easy way with employee scheduling software.
Adequately staffing your business is a never-ending process.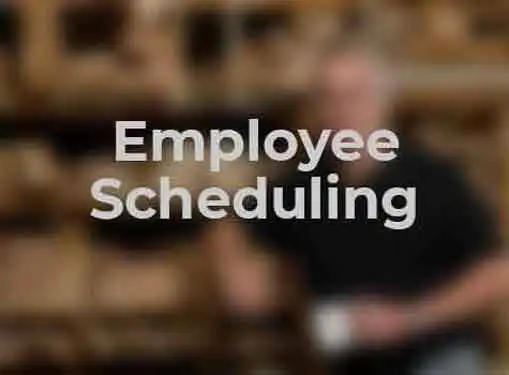 Even after you find the right mix of personnel, you need to stay on top of employee scheduling to make sure you have the right human assets for the right jobs at the right times. Offloading the task of employee scheduling to an assistant doesn't necessarily make the job any easier, especially if the assistant doesn't have the proper tools for maintaining accurate staff schedules.
Employee scheduling software has the potential to help your workplace run a lot more smoothly. Instead of using handwritten charts or oversimplified spreadsheets to map work schedules, you can simply pull up a scheduling application that puts all of the information you need at your fingertips. Availability tracking, reporting, notifications - today's employee scheduling software solutions can do it all.
Convenient user interface. Above all else, you're scheduling solution should provide a convenient user interface. Many applications include dashboards or overview screens that allow you to view daily or weekly schedules at a glance.
Filtering capability. Regardless of the size of your labor force, you need to be able to view and filter availability on an employee-by-employee basis. Good scheduling software will also let you sort employees by their job capabilities.
Fixed & flexible shift capacity. Some employees work regularly scheduled shifts while other workers' schedules vary from one week to the next. Scheduling software should let you easily toggle back and forth between the two, eliminating the need to manually enter fixed shift workers from one week to the next.
Comprehensive reporting. Employee scheduling solutions usually come with a slate of standard reports as well as the opportunity to create custom reports based on your preferences or workplace requirements. Absence reports and attractive daily/weekly schedules can be compiled at the individual or group level.
Unavailability detail. It's helpful if your software includes a feature that details the reason why an employee is unavailable at a certain time. With the right information, it might be possible to work around the employee's scheduling conflict.
E-mail notification. Don't settle for a solution that doesn't include a notification feature. Instead of printing and distributing schedules manually, the system automatically e-mails scheduling changes to the affected workers.
Share this article
---
Additional Resources for Entrepreneurs