Hiring Employees
Employment Application
Every successful hiring process needs a decent employment application. Without it, you could miss vital information about your applicants. We'll tell you how to create an employment application that is both useful and easy to navigate.
Employment applications play an important role in the hiring process.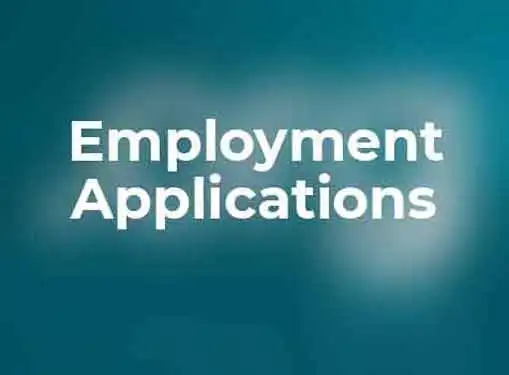 Companies that routinely hire part-time or hourly employees often use the job application as their primary hiring document. But even companies that conduct resume-based hiring have both legal and practical needs for requiring applicants to complete an employment application.
One of the nice things about job applications is that they are standardized forms. Decision makers can review and compare applications much more quickly than they can a stack of resumes and cover letters. But more importantly, employment applications contain employee information and legal verifications that are valuable for HR purposes.
Although you could buy an employment application template on the Internet, it isn't hard to create your own employment application and tailor it to your business. But if you decide to pursue a DIY approach, there are a few critical elements your application must contain.
Personal information. The personal information contained in the candidate's employment application will transfer to the personnel file if the person is hired. Vital data like full name, address, date of birth, etc. are relevant, but not part of the hiring decision (e.g. applicant age).
Work eligibility & criminal history. There should be a place on the application that requires the applicant to indicate their eligibility to work in the U.S. and another one that requires them to state whether they have ever been convicted of a felony. Both pieces of information are important hiring considerations.
Education & employment history. Education and employment history sections comprise the bulk of the application. Even though this information will already be listed on the resume, it doesn't hurt to ask the applicant to transfer basic descriptions over to the application so you'll have it on file.
References. Most employment applications ask the individual to provide up to three employment references. But don't contact the references until you've received permission from the applicant and definitely don't contact the person's current employer without prior approval.
Dated signature. Space should be provided for applicants to sign and date the application. The signature is important because it represents the applicant's verification that the information contained in the application is true.
EEO statement. Employers sometimes opt to tack an Equal Employment Opportunity statement on the end of the application to assure applicants that they will be treated fairly during the hiring process.
Share this article
---
Additional Resources for Entrepreneurs