Becoming an Entrepreneur
Hanging Tough: The Spirit of Entrepreneurs
Written by Scott Scheper for Gaebler Ventures
We take a look at the entrepreneurial spirit and what it takes to be a good entrepreneur. What does it really take to become an entrepreneur?
Not everyone has what it takes to be an entrepreneur.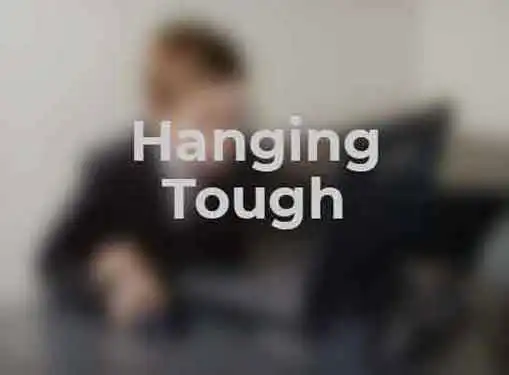 In addition to the mental skills required, entrepreneurs need to have a certain emotional stability to navigate the often tempestuous waters of the business world.
In other words, they're tough as nails. But far from the stereotype of the avaricious, cigar-chomping tycoon, tough means something quite different in the world of entrepreneurship.
Entrepreneurs don't give up easily.
During a sales training class the instructor once told me the secret of one particular insurance agent's success--he never stopped trying to sell to a client until he heard the word "no" 7 times.
This is certain to irritate a lot of would be prospects, but it's precisely the attitude that puts entrepreneurs on top. They assert themselves when dealing with other people. For them, "no" is just the beginning.
Here's another example.
I have an outstanding loan with a bank, lasting for one year and with monthly amortizations taken directly from my salary. I took this loan to fund my business.
Two months before that one year deadline, I quit my job. This entitled the bank to make my loan due and demandable. I called up the bank representative in charge of my account and asked if there was a way to continue paying as if I were still employed. He said no; the fine print said the money was due. I asked if I could pay half the amount for now and the rest in monthly installments. Again he said no. I asked if that was the bank's final word. Yes, he said it was.
I hung up the phone and called up his manager. The manager gave me a 5 month extension, and I didn't even have to pay the half I offered.
Entrepreneurs don't give up easily, because they know that if they ask enough people, someone's bound to say yes.
Entrepreneurs are comfortable with criticism.
Let's face it. Nobody likes to be judged or criticized. Even more, nobody likes to be ridiculed.
However, successful entrepreneurs take criticism in stride, weight it for what it's worth, and either discard it or use it to better their business.
To them, it's like medicine--they take it when they need it.
Entrepreneurs aren't afraid to fail.
Businesses die out due to a lot of things, such as lack of capital or manpower, but the saddest thing they could die from is despair.
Some owners quit after the first failure, the equivalent of a mountain climber giving up on Mt. Everest after the first 100 meters.
Entrepreneurs understand that they can learn more from their failures than from their successes. That is why they take calculated risks. And if the result doesn't match their expectations, they go back to the drawing board and try again...And again...And again.
Mary Kay Ash, founder of Mary Kay Cosmetics, says this:
"When you reach an obstacle, turn it into an opportunity. You have the choice. You can overcome and be a winner, or you can allow it to overcome you and be a loser. The choice is yours and yours alone. Refuse to throw in the towel. Go that extra mile that failures refuse to travel. It is far better to be exhausted from success than to be rested from failure."
All in all, toughness comes down to handling one's fear. It isn't about showing no fear, but facing your fear. The second is all about strength, the first is merely about being hard.
In the end, hard things break, but strong things don't.
Scott Scheper is a venture finance enthusiast and serial entrepreneur hailing from Orange County, CA. Scott recently graduated from Chapman University where he was a Cheverton Fellow and graduated with honors in Finance, Management and Marketing.
Share this article
---
Additional Resources for Entrepreneurs