Books About Becoming an Entrepreneur
Escape from Cubicle Nation
If you want to become an entrepreneur and only plan on buying one book, we recommend Escape from Cubicle Nation. It covers not only the emotional issues associated with leaving corporate life but also the nuts and bolts of launching a business.
If you're thinking about making the transition from working for somebody else to working on your own, we've got a great business book recommendation for you.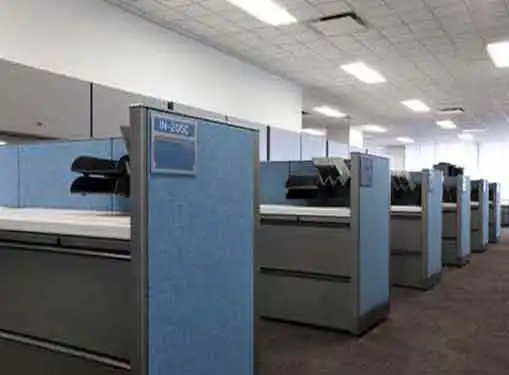 Escape From Cubicle Nation offers realistic, pragmatic advice about starting a business.
It's not a "How to Get Rich Quick" book. It's also not just full of procedural information about, e.g. "How to Write A Business Plan" or "How to Incorporate" -- although it does touch on many tactical topics.
This book is more about zen entrepreneurship. How do you get to the point where you feel the power to create your dream? How do you overcome the fear and doubt you may have about going solo?
Don't get me wrong. There is tons of down-in-the-trenches, practical startup wisdom in this book. Flip the book open to any page and you'll find some great insights on starting a business.
But the part I liked most about the book is the first half of the book where author Pamela Slim talks about what's really involved in moving from employee to entrepreneur and the realities of entrepreneurship.
Slim wrote this book explicitly for folks that are leaving corporate life to become entrepreneurs. She herself made that transition to entrepreneurship, so she has tons of real-world experiences to share. She also pulls in some of the best advice available from other experts and some stories from real-world entrepreneurs who got out of the cubicle and started a company.
This is a must-read book for you if you are contemplating jumping out of corporate life into your own business.
Think about it. If you are going on a trip to a foreign country, it helps to have a good guidebook. If you've lived your entire life working for somebody else, starting your own business is about as foreign a concept as you can get. So, get a good guidebook! For would-be entrepreneurs, I'd say "Escape From Cubicle Nation" is an excellent guidebook, certainly one of the top five how-to-become-an-entrepreneur books you can buy.
The book starts by talking you through why you want to start a business and why it may be a smart move. It explains that there's a lot of work to do to pursue the path from corporate employee to entrepreneur. "Hating your job intensely is not a business plan," the author writes.
She talks about the mindset you've got to have before you make the leap -- how you've got to find your "inner tiger" and embrace a "beginner's mind." She discussed how to identify a good business idea and how to train yourself to be aware of opportunities when they are presented to you.
Slim is very straight-up in saying that entrepreneurial streets are not necessarily paved with gold. There are going to be times when you are demoralized and ready to give up. But she talks about how to remotivate yourself when you are down.
She also advised would-be entrepreneurs to keep their priorities straight -- "Life first, business second," she says. That's great advice. It's so easy to mess up your life while you try to become a successful entrepreneur. Finding the right balance is key, and Slim offers some great tips on how to do that.
Becoming an entrepreneur is good medicine. Slim talks about how the entrepreneurial experience can thaw out your frozen soul and reawaken your creativity.
Even if you don't get rich, becoming an entrepreneur can make life exciting and interesting...if you do it right.
And that's where this book, Escape from Cubicle Nation excels. It tells you how to do it right. In addition to the zen, "feel the power" aspects to the book, it is chockfull of great specific on very practical tactics on everything from business planning to buying small business benefits.
More importantly, it does all of this in a very engaging manner. I sometimes read business books when I'm having trouble sleeping, because so many of them are real yawners, but this book is a book that will keep you up at night.
The writing style is super-friendly. You almost get the sense that Slim is sitting down with you at the local coffee shop giving you some great life coaching advice.
All in all, this one gets a big thumbs up! Buy it, enjoy it, and then stop back here and let us know what you thought.
By the way, if you are interested in what it's like to make the transition from employee to being your own boss, you may enjoy our Employee to Entrepreneur Interviews.
Share this article
---
Additional Resources for Entrepreneurs