Entrepreneurial Selling
Facebook Marketplace
Written by Anna Lempereur for Gaebler Ventures
By using Facebook's Marketplace application, you can sell items to users at an affordable price. Since Facebook is such a large network, Marketplace will allow you to quickly get the word out on your products with ease.
Marketplace is a Facebook Application that is open to all users.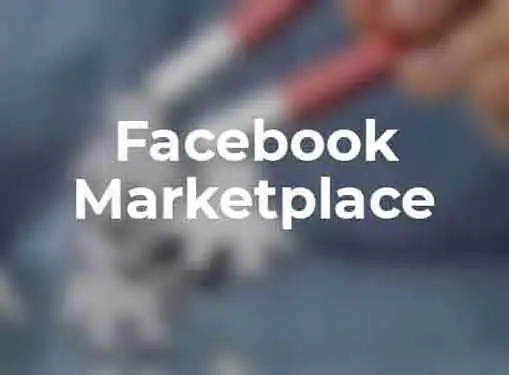 It allows both businesses and individuals to sell new and used items at an affordable, appealing price. You can use this application to promote and spread the word about your business in a fast, effective way.
In order to post an item on Marketplace, first determine what category your product falls under. The four categories are Items For Sale, Housing, Vehicles, and Jobs. Underneath each category you will find subcategories which are more specific (ex: Clothes & Accessories, Electronics, Cars, etc.)
When you post an ad, you will be required to fill out a form stating what you are selling, the category that your product falls under, and your location. There are optional fields in the form where you can tell users why you are selling the item, the price, a description, and a photo of the item. Although that information is optional, it is best to include it in order to give users more details on the item you are selling. If you have a website where the rest of your items can be purchased, include the URL. They will most likely have many questions about the product, so including these details will save them the hassle.
Including a photo of the item is necessary because users will want to know what it looks like before making a purchase. The photo should be a clear, accurate snapshot of your item. If the item you are selling comes in a variety of colors, include a photo or swatches of each color.
The Give It Away section can be useful to your business by giving users a preview of your products. You can give out free catalogs, coupons, and even small items such as buttons or bumper stickers. People like free stuff, so why not feature giveaways that will help them get to know your company?
Another section of Marketplace, Ask for It, is a place where users can ask for specific items that they are looking for. This is a great place to look for your target audience. If someone is asking for gardening tools and your company specializes in them, send over a message to let them know about your product or website.
Posting items in Marketplace is a great way to get the word out about your business if you are just starting out. Since Facebook is such a large network, it won't take long for users to come across your products after you post them. People are constantly looking to buy things at an affordable price, so sharing your products will give them a chance to become familiar with your business.
Anna Lempereur is a freelance writer interested in writing about small business. She is currently a Journalism major at the University of Albany in New York.
Share this article
---
Additional Resources for Entrepreneurs