Buying a Business
Key Factors to Consider When Buying a Business
Written by Anna Lempereur for Gaebler Ventures
It is essential to consider key factors before buying a business to be sure that it is right for you. Here are some tips that will help you make the right decision, and prevent you from heading in the wrong direction.
When buying a business, it is important to know what to look for, and to not rush into anything.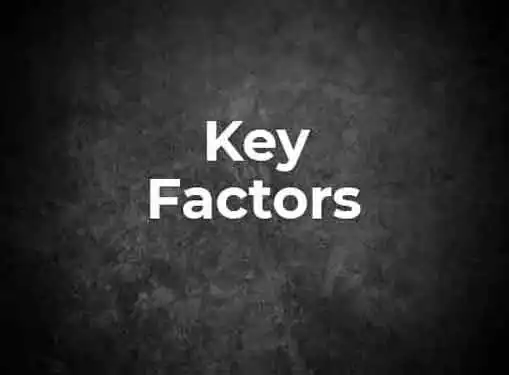 It takes a lot of time and thought to buying a business, and failure to consider these factors may result in harming the business overall. Here are some basic factors to consider when buying a business...
Buying the Right Business for You
Many people make the mistake of buying the wrong business. It is vital to buy a business that suits your interests, personality, skills and knowledge.
Try looking for one that has some sort of relevance to work you have done in the past, or classes you have taken. If you are buying a business just for the sake of buying, that business may not be right for you.
You will know if the business is right for you because you are interested in it, and are confident enough that you can offer what is necessary to make it successful.
Research the Business's History
After you have chosen a business that you feel suits you best, do a little research on its history and finances.
Be sure to carefully review copies of the business's certified financial records, including cash flow statements, balance sheets, accounts payable and receivable, employee files, including benefits and any employee contracts, and major contracts and leases, as well as any past lawsuits and other relevant information.
This research will give you a thorough background on how the company works, as well as alert you to any problems that may be faced in the future. It is important to have a full understanding on the way the business runs before making any decisions.
Hope for the Best But Plan for the Worst
What if your projected sales for the business are off by 25% in the first year? Will you survive?
It's important to evaluate various worst case scenarios to see if and how you will survive them.
We know one entrepreneur who bought a drycleaning business and then watched the business revenues plummet by 50% when the economy dipped into a recession. He survived but said it was an extremely painful business lesson.
Develop a Plan for Promoting the Business
Although the business is already established, it is necessary to have some sort of advertising and marketing plan that will maintain the momentum of the business after you take over.
No matter how many customers the business already has, promoting the business is still a priority. Don't think that the work is already done for you, because you indeed have plenty of work to do. Be sure to have plans made for promoting the business, because it is very possible for the company to head for a downfall if you are not prepared.
Negotiate for a Good Price
Never forget that the seller's asking price is just a starting point for negotiation.
According to industry data from business brokers, businesses typically sell for between 15 percent and 25 percent below the business seller's initial asking price.
If you pay the asking price, there's a strong chance you are overpaying for the business.
The key is to figure out what you are willing to pay and keep your emotions out of it. If you can't get your price, just walk away and don't look back.
Anna Lempereur is a freelance writer interested in writing about small business. She is currently a Journalism major at the University of Albany in New York.
Share this article
---
Additional Resources for Entrepreneurs