Nonprofit Entrepreneurs
First Year Goals for Your Nonprofit
Defining goals for a nonprofit organization sounds easy, but startup nonprofits often overreach during their first year. Modest goals make for a great start.
Although there is no shortage of differences between nonprofits and for-profit businesses, they do share some common characteristics.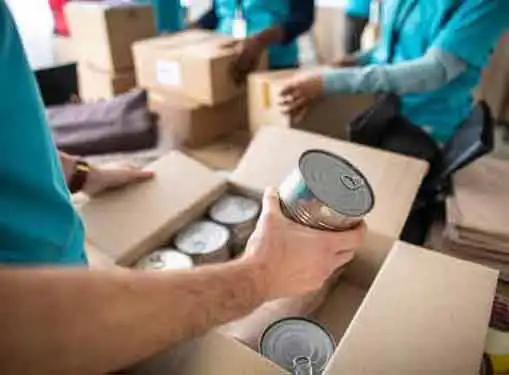 For example, in the same way that the first year is a make-it-or-break-it year for a business, a nonprofit's first year often determines whether or not the organization has the ability to go the distance.
A nonprofit's startup phase is typically a frenzied race to get the organization off the ground and running smoothly. However, in the midst of the chaos it's important to focus on the fundamentals - tasks that are vital to laying a solid foundation for future growth. Although first year goals can vary a little from one organization to the next, your list should include the following . . .
Recruit a Board
Right off the bat you need to recruit a board of directors. A board of directors is necessary not only for the incorporation process, but to nurture and support the organization's development through the startup phase as well. It's also worth noting that a quality board can help fulfill staff functions until the organization is capable of hiring personnel.
File Documents
After the organization has recruited its board of directors, it's time to file the necessary documents for incorporation, tax exemption, and state registration. The process can be daunting, but smart leaders don't try to do it all themselves. They enlist the aid of board members and other professionals, i.e. attorney, accountants, and consultants.
Establish an Income Stream
Businesses establish an income stream by selling goods or services on the open market. With some exceptions, nonprofits don't "sell" anything.
Instead, they earn income through fundraising. Fundraising can be done in a variety of forms ranging from fee-for-service arrangements to bake sales. The kind of fundraising initiatives your organization participates in during the first year will be determined by its board members and other leaders. The important thing is to lay out a plan and start raising funds as quickly as possible.
Get the Word Out
Like businesses, the nonprofit world experiences a high turnover rate. Organizations come and go on a regular basis, and many worthwhile organizations fail simply because they weren't able to get the word out about themselves in a timely manner.
Every promotional opportunity is an opportunity to attract donors and clients to your cause. Consequently, a proactive promotional agenda goes a long way toward making your organization a visible presence in the community and a viable outlet for individuals interested in helping make a difference.
Success Stories
Nothing communicates success like success itself.
During the first year, make it a priority to collect organizational success stories, particularly those related to your organization's primary mission. Telling someone what you do is fine, but when you can put a face on your mission your ability to communicate what you do increases exponentially.
Don't be shy about it . . . Plaster your newsletters, fundraising materials, and personal interactions with success stories. The payoff will be a well-earned reputation as a nonprofit that is capable of getting things done.
Share this article
---
Additional Resources for Entrepreneurs