Franchise Law
Franchise Bankruptcy: How to Protect Your Business
A bankruptcy can be a nightmare scenario for franchisees. We'll tell you how to survive and thrive if your franchisor declares Chapter 11 or Chapter 7 bankruptcy.
Bankruptcy is never a pleasant experience. But for franchise business owners, the risk of bankruptcy is particularly acute.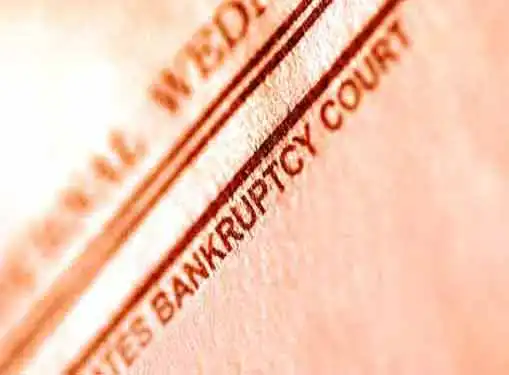 Through no fault of your own, it's possible to find yourself in a situation where your franchisor is scrambling for the exit, leaving your franchise beholden to the highest bidder.
The chaos of a franchisor bankruptcy underscores the need for new franchisees to perform due diligence when selecting a franchise. In addition to thoroughly vetting each franchisor's financials, you'll want to make sure your attorney has properly reviewed the franchise agreement and franchise disclosure document to make sure your rights are protected in the event of bankruptcy.
If you receive notification that your franchisor is declaring bankruptcy, your first step should be to collect as much information as you can before you take any additional action. Determine whether the bankruptcy is Chapter 7 or Chapter 11 (there is a big difference between the two) and follow up with the franchisor to assess their plans.
If a Chapter 7 bankruptcy is unavoidable, you may need to take action with the help of a highly qualified franchise attorney. At this point, you basically have two options:
Option #1: Negotiation
Franchisor bankruptcies are often opportunities to renegotiate franchise agreements. Under the right conditions, it's possible to obtain a reduction of your franchise frees or other operational concessions.
Collective renegotiation is beneficial because it provides more leverage than individual negotiation. A collective approach will also help tilt the odds in your favor in court, especially if the group is organized with single, unified message.
Option #2: Buyout
The other option is to buy out the franchisor. Depending on the size of the franchise, you may not be able to purchase the franchise alone. But by banding together with other franchisees, you may find that buying out the franchisor is a realistic option.
Think about it . . . If the franchisor is declaring Chapter 7 bankruptcy, the assets will likely be sold at bargain basement prices. Work with the franchisor's creditors to negotiate new financing and voila! - instead of paying royalties to someone else, you could begin collecting royalties from other franchisors.
Clearly, not every bankruptcy scenario or franchisee is a good candidate for a buyout. But if you have a solid operational plan and the financials work, a franchisor bankruptcy could deliver an opportunity to take your business to the next level.
Share this article
---
Additional Resources for Entrepreneurs