Franchise Opportunities
Franchise Law
Franchise law keeps franchises in check, making sure that franchisees are not ripped off. If there were no franchise laws, there'd be a litany of con artists selling get-rich-quick franchises, designed solely to steal franchising fees from naive franchisees. This article gives a quick overview of the key franchising laws that are designed to protect you.
Over the years franchises have become an established part of the American business landscape. For many budding entrepreneurs, franchises offer an easy way to own a small business that has already been proven to be successful.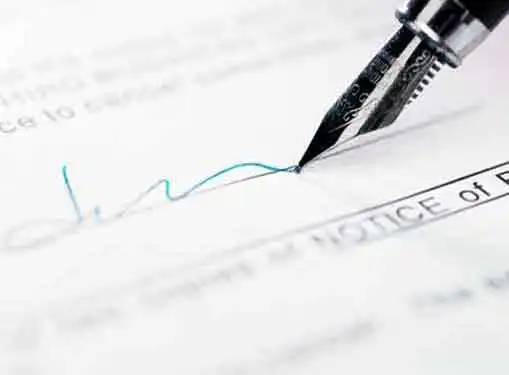 Instead of risking everything on a good idea, franchise owners can invest in a business idea with a reasonable expectation of profitability and small business success.
The success of franchises has had a lot to do with the way well-respected companies have made franchising a core component of their overall business plan. For example, much of McDonalds success can be attributed to the vision of its founder to incorporate franchises as its primary mode of expansion. For potential franchisees, McDonalds and many other similarly reputable franchisors provide an unprecedented level of security, knowing that they are investing in a franchise opportunity with a partner that can be trusted.
However for every trustworthy franchisor, there are others whose primary purpose is to take advantage of eager entrepreneurs with dreams of getting in on the ground floor of the next Starbucks or Jiffy Lube. These scam artists are quick to promise the world and collect franchise fees, but fail to follow through on their end of the bargain. In the end, the franchisees are left without a functioning franchise and no resources (or enthusiasm) to start over.
To protect enthusiastic franchisees, the government has implemented polices and enacted legislation to provide legal protection from franchise scams. If you are planning to buy a franchise, there are at last two important legal protections you need to be aware of.
Additionally, franchisors are required to present franchisees with a copy of documents that need to be signed at least (5) days prior to the actual signing. Again, this is done to ensure that potential franchisees have the ability to carefully review and consider the documents before they have made a commitment.
Some states - but not all - require franchises to register with the state. State registration does not offer franchisees protection from rip-offs. All it indicates is that the franchisor has filed paperwork with the proper state agencies.
That being said, the most prudent course of action for any potential franchise owner is to contract the services of an attorney with franchise experience before making any commitments. A little added expense now can save a lot of heartbreak later.
Want to Learn about Franchise Opportunities?
Browse tons of franchise opportunities in the Gaebler Ventures franchise directory:
Gaebler Ventures Franchise Directory Categories - Alphabetical Listings
Gaebler Ventures Franchise Directory Categories - By Franchise Type
Our Directory of Franchise Opportunities now includes over 1,400 franchise opportunities. If we're missing a franchise, please let us know.
Share this article
---
Additional Resources for Entrepreneurs