Starting Your Business
From Entrepreneurial Idea to Tangible Business
Written by Jay Shapiro for Gaebler Ventures
Big strides are needed to transform a notion into a functioning and profitable business. Sometimes the leap is a wide one. On your marks, get set, go!
Turning an idea, no matter how strong, into a tangible business, is a journey that is seldom smooth.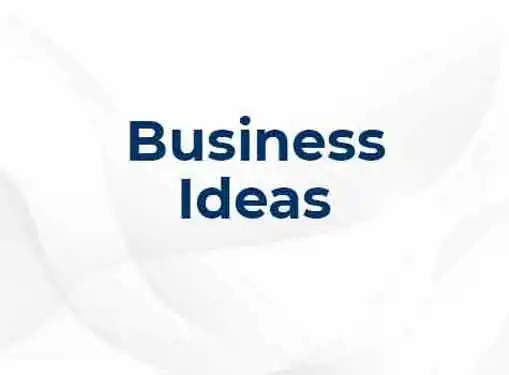 There are many pitfalls and obstacles to overcome and your judgement, character, and indeed your idea itself are often tested in this phase of development.
For an idea to become a business, consider the following points:
Finance:
How much will it cost to make the idea a business? Where is this money coming from? This becomes more acute if the business is your sole source of income, as it has to be able to provide you with a living. Many businesses do not make any real money in their first year, so how are you going to live? Have you thought about budgets?
Unique selling point:
The USP is key to any business. What sets your business apart from others? Why should a customer or client choose you over your competitors? What is so special about your idea? How competitive is the market? As an entrepreneur, it could well be the case that your idea contains the unique selling point within it, but why stop at one?
Marketing:
How are you going to tell people about your business? Spread the word? What kind of people should the business be aimed at? Which forms of advertising are you going to use?
Resources:
All businesses need resources, from IT equipment to staff. Have you identified what you need?
In essence going from entrepreneur into a business man or woman is not an easy process. These elements have to be explored in detail, and the bigger the project the more questions, and subsequently more aspects, are going to arise.
Finance is probably the biggest element of all. If you are looking to obtain funding from external sources such as a bank loan, then you will have to fulfil criteria from the individual bank. You will have to complete a business plan, and whether you are successful or not will not just depend on the strength of the idea but other factors too, such as how much of your own money are you looking to invest, and global economic conditions. Presently, these have seen better days.
A quick word about banks:
They are not stupid! If you try to hoodwink a bank by glossing over points which you feel are a little shaky, you can rest assured, a bank will explore these in detail. If you are trying to obtain finance from a bank, be honest with them, and any shaky areas of your business plan should be addressed in a professional way.
You may wish to explore other sources of finance, such as loans from family. Though you may not become a popular member of your family should your venture fail, at least you will not have a bank looking to reclaim its losses, on which you will be paying interest.
Other areas of finance to consider:
Are people looking to invest in start-up companies? If you can find them and pitch the idea, then they maybe willing to invest if they feel your idea and your planning are strong.
Making the leap to a tangible business is hard work, but one which is well the effort if you succeed. Good luck!
Jay Shapiro is a freelance writer based in the UK. Jay has a particular interest in the emotive aspects of the entrepreneur's character. "Alongside the nuts and bolts of business, the character of the person is often the ingredient responsible for success."
Share this article
---
Additional Resources for Entrepreneurs