Starting Your Business
Simple Steps to Define a Business Concept
Written by Kathryn Lang for Gaebler Ventures
The first move every entrepreneur takes in starting a new business should be in defining that business concept so that it can be clearly understood and pursued.
Starting a business may begin with an idea; but it must expand into a concept that can be understood by potential investors and future customers.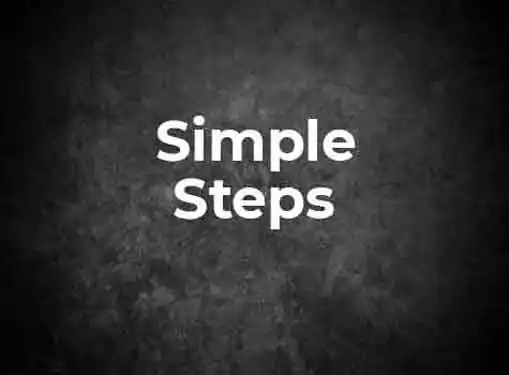 Shaping an idea into a concept can be done by answering a few questions. Take a stack of index cards and a pencil and write one word answers (or short phrases) on each card.
1. What do you picture when you imagine the idea completed? Be active in your descriptions and try to avoid focusing on the personal outcomes (like personal income). Try to envision the active business in a successful day.
2. What feelings come to mind when you think of the idea? Write out descriptive words that reveal how you feel about the business. Any ideas that create more negative feelings than positive feelings may not be the best direction for the entrepreneurs.
3. What people do you see being helped or benefiting from the idea? Begin to see the customers that will support the business but also see the advantages that the customers will receive from choosing the business.
Set out the individual index cards so that they are all visible at a glance. Begin to group the cards together according to similar themes or visions.
Take each stack of cards and begin to use those to define the business concept by letting the words and phrases guide the answers to additional questions.
1. What are the needs that will be met through the business?
2. How are you the best one to meet those needs?
3. What purpose do you have for launching the business?
4. What will you accomplish with the business?
5. How do you intend to accomplish the tasks that have been defined?
6. What principles will serve to guide decisions in the business and for the business?
Write out the answers to the questions and begin to form the answers into a written description of the business.
Defining a business concept begins with allowing the mind to run free. See the potential of the idea first. Once the edges of the idea begin to form, the entrepreneur can start to draw in the circles tighter until a clear image of the business begins to emerge.
The more planning an entrepreneur invests into a business before launching that business then the more prepared he or she will be to deal with any issues that come up along the way. Honing an idea into a clear business concept will help the entrepreneur develop a business plan, secure financing and make decisions that will push the business to a place of success.
Kathryn Lang is a professionial writer and motivational speaker. She enjoys writing about a wide variety of business topics including youth businesses and finance.
Share this article
---
Additional Resources for Entrepreneurs