Advice for Retailers
Getting Customers to Your New Store
Written by James Garvin for Gaebler Ventures
New merchants and restaurant owners still make up the majority of new small business owners in this country even though retail and the restaurant business are the two most competitive business environments. Getting customers to come to your business is a mission critical step for thriving in these hypercompetitive markets.
Retail and restaurants are some of the most competitive industries to start a new business in, but every week new retail stores and new restaurants open as old ones close.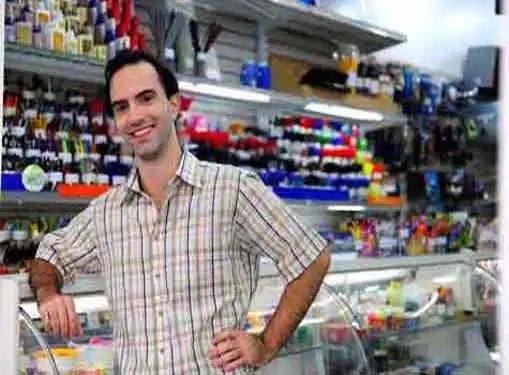 New merchant and restaurant owners make up the majority of new small business owners as they seek to pursue and share their passions with their patrons. As a first time business owner of a retail store or restaurant, it can be a thrilling and exciting experience planning for your grand opening, however getting customers to come rushing in the doors during the first few months can be a challenge.
First things first, you should be marketing your business in the community you are opening long before you even open. It takes time for consumers to hear about a new business and the sooner you can begin marketing to the local consumer network the more consumes will know about you when you actually do open your stores. As with any business, it is important to communicate your unique value proposition. Why should local consumers care about your new business? What makes it better than what else is already in the neighborhood and what reasons are you giving local patrons for coming to your retail store or restaurant?
The biggest factor of success for many restaurants and retail stores is of course location. Foot traffic in a city can be the lifeline for many businesses as can a great location in a suburban area that is anchored by other big name stores that create local traffic from the surrounding neighborhoods. However, a good location does not guarantee high in-store traffic. You can expect a different response from a consumer who walks by your new store, but has never heard of you compared to a consumer who heard about you through your pre-opening marketing. Consumers have a higher likelihood of coming into your place of business when they have become familiar with your name.
The old, traditional way of trying to build awareness and encourage patronage at a new retail store or restaurant was through good old newspaper advertising. Every one use to read the newspaper, meaning you would get a lot of eyeballs on your advertisement and the hope was that you could convert readers into customers. Today's challenge with traditional print advertising is that newspaper readership is dropping and print ads for new businesses are not a great way of generating new customers.
Rather, local events or direct mailers are a better way to create buzz about your store opening. When you advertise, you can't measure anything about your advertisement or collect customer information. However, sending a direct mailer to all the local addresses with a VIP grand opening invitation with 25% off might just do the trick. You can require each customer to bring in the VIP voucher to redeem in-store and since each voucher has the customers name and address on the back, you are now able to collect vital information about your new customers so you can follow-up.
James Garvin began his education studying biotechnology. In recent years he has turned his interest in technology to helping two internet startup companies. The first business was an online personal financial network and the second was an e-marketing platform created to help entrepreneurs demo their web sites. Currently a student at University of California Davis, James is spending his summer incubating two new online businesses and writing about his entrepreneur experiences.
Share this article
---
Additional Resources for Entrepreneurs