Exit Strategies for Small Business Owners
Giving Up on a Business
Written by Clayton Reeves for Gaebler Ventures
This article briefly goes over how to decide when to push through obstacles and when it is time to pull the plug on a business.
People often become attached to the things that they create.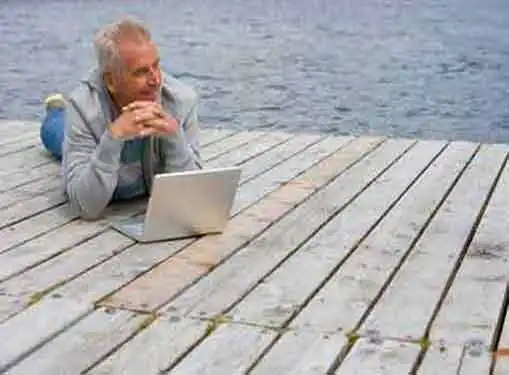 Creation can take many forms, form inanimate objects to living creatures. Any parent can attest to the feeling they felt when they became parents. The same can be said of an entrepreneur looking after a startup company, their employees or a new product they have seen come to fruition.
No rational parent would choose to leave their child, no matter the circumstances. Sometimes, entrepreneurs feel the same towards the companies and projects that they commit to.
The personal investment aside, entrepreneurs and small business owners are among the hardest working people on the planet. Their returns do not always justify the investment of time, but the feeling of independence and freedom is something that is hard to replicate.
When should a business owner give up? When should a business be closed down?
Knowing when to push harder and when it may be time to call it quits is something that entrepreneurs must come to grips with. However, if you hold on too long and alienate your stakeholders it can have negative effects on your future prospects with your investors.
Knowing When to Quit
This is the part that most of the introduction has hinted at. There must be a point where everyone realizes that the company may not be working. While this is not an easy bail out through tough times, there are certain points where the numbers simply do not add up. At this point it is easy for the entrepreneur to say that they are not a quitter and continue working hard. This can lead to potential turnarounds, but also potential disaster.
If you lack the business savvy to know when to cut your losses, it can hurt the chances that investors will want to invest in your next venture. If you can cut your losses at an appropriate time, and return some of those funds to the original investors, it will help gain their confidence and they might take a chance on you again. Remember, investors don't expect everyone to succeed every time. They take the chance to get a great return, but accept losses along the way.
Pay Your Debts
Usually, entrepreneurs are personally liable for some of their initial debts from banks. This can be a major concern should your business go under. You would rather your office space be seized than the wife or husband's personal car, after all. Remember that cutting losses early can make it easier for you to pay the debts that you owe without ruining your credit or dealing with bankruptcy.
Try, Try Again
Again, the reason to be careful about not lingering too long is to have the chance to try again. Make sure that banks know they can trust you to take care of their money. Keep investors happy by updating them about bumps in the road and the status of the business.
Even the most competently manages companies can fail because of external circumstances. If you ensure the investors know that YOU are competent, you should be in a position to get another shot.
The entrepreneurial spirit is not easily snuffed, so cut your losses and have the good faith in yourself to take another chance.
When he's not playing racquetball or studying for a class, Clayton Reeves enjoys writing articles about entrepreneurship. He is currently an MBA student at the University of Missouri with a concentration in Economics and Finance.
Share this article
---
Additional Resources for Entrepreneurs