Global Entrepreneurship
Going Global for Your Business
Written by Angela Ly for Gaebler Ventures
Is your business suitable to be taken overseas? We discuss some characteristics of successful global start-ups.
More and more entrepreneurs are building their businesses globally, it seems.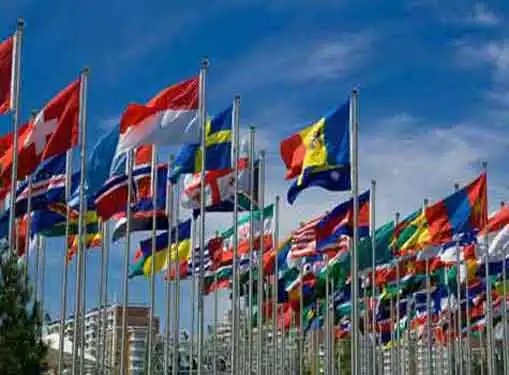 The world has gotten very well-connected in terms of physical and technological infrastructure. Business can be conducted across various time zones between multiple parties. Financial services are available round the clock. And your partner can be based on the other side of the world, with you making the occasional trip to look at the business environment over there.
The cost of running a business internationally has decreased. Many start-ups see great opportunities in growing their businesses globally, and are increasingly eager to extend operations overseas. Arguably, some start-ups are better off serving the domestic market. Others are suitable for global expansion but have yet to reach the point at which it should do so. So where are you exactly?
First, consider whether your potential targeted customers benefit from the global expansion. Would they perceive a global business to be of value to them? Think about whether you will be able to serve the needs of your intended market by going global.
For example, if you manufacture ship components for a select type of ships, your target market would be selected ship builders. You would like to have a presence at major shipyards. And your potential customers would see value in your bringing the business internationally.
Second, consider whether you would be able to generate sufficient sales volume to justify global expansion. If your financial projections show that you expect significantly higher revenues from your multinational setup, it could be a positive step to take your venture global.
Some businesses do fare better in overseas markets as opposed to their domestic market. Sometimes it is due to the product being more popular in the chosen overseas market. Hence, market research is extremely important in this step of consideration.
Third, consider whether the managers that you are putting in charge of your overseas setups have the necessary international working experience and good understanding of the particular local market. Managers with international working experience tend to be more confident in negotiating, are potentially fluent in another language, able to prevent cultural misunderstandings, and a sound understanding of international finance issues such as exchange rate risk.
Fourth, consider whether you are able to control the strategic decisions of the overseas venture, while allowing the local management team to make decisions to cater to local customers. For example, they may need to make decisions to change product attributes for acceptance in the local market, and they would work more efficiently without unnecessary bureaucracy from headquarters.
However, you need to strike a balance between cutting down on the red tape and retaining control over strategic decisions. Communication is vital in order to work out how the venture is to be coordinated.
Angela is currently an MBA student at Nanyang Technological University in Singapore. Ms. Ly is looking to specialise in Finance, and has an interest in exploring topics in entrepreneurship and strategies for small businesses.
Share this article
---
Additional Resources for Entrepreneurs