Minority Funding
Hispanic Investors and Venture Capitalists
Hispanic and Latino companies have taken the small business market by storm, catching the eye of investors and VCs. If you are a Hispanic/Latino entrepreneur, it's in your best interest to know the names of Hispanic investors and venture capitalists that are interested in partnering with Latino companies.
The US is currently in the middle of a Hispanic/Latino small business boom.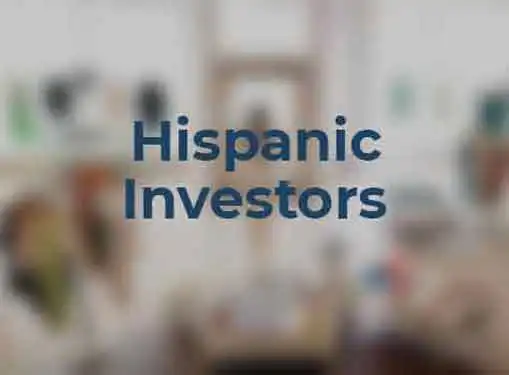 Over the past several years, Hispanics and Latinos have launched small businesses at a rate that is three times the national average.
As a result, investors and venture capitalists have jumped on the bandwagon and are eager to do business with Hispanic/Latino entrepreneurs. But many Hispanic and Latino business owners are hesitant to sign on with the first VC that comes along. Instead, they prefer to partner with Hispanic investors and venture capitalists – and with good reason.
Hispanic VCs offer several benefits that non-Hispanic private equity firms just can't provide. The most obvious advantage is that Latino investors have intimate, firsthand knowledge of the challenges Latinos/Latinas face in the marketplace. They understand the business landscape as well as the markets in which many Hispanic business leaders sell their products – and are more than willing to help young entrepreneurs learn from their experience.
Palladium
Palladium has more than 70 years experience in the Hispanic market. The company's primary investment focus is middle market companies and its principals have invested more than $2 billion of equity in over 60 companies in the last two decades. The Palladium team is very serious about working with Latino-owned business owners to build value by assisting them in areas like strategic planning, business development, governance, human resources, financing, and mergers & acquisitions.
Rustic Canyon/Fontis
RC Fontis' investment portfolio is dominated by Hispanic-owned businesses. They are especially interested in investing in Latino businesses that have earned $10 – $50M in revenues and have achieved profitability. RC Fontis typically invests in a small number of companies – but if they invest in yours, you can expect average investment levels of $5-10 million at the outset, with the expectation of follow-up financing, for a total of $10-12 million per company.
Bergerac Investments
Bergerac is very upfront about the fact that their firm serves both a social and a business purpose. They describe themselves as a private equity firm that provides advisory services and investment capital to Hispanic-oriented initiatives that primarily serve low and moderate income Latino communities. If your Hispanic-owned business shares their values, it's worth contacting them for more information.
Share this article
---
Additional Resources for Entrepreneurs