Small Business Insurance
How Much Does Business Insurance Cost?
So you're in the market for business insurance? Here's what you can expect to pay for business insurance.
Once you've decided that business insurance is a good idea for your company, the next issue is to determine how you are going to pay for it.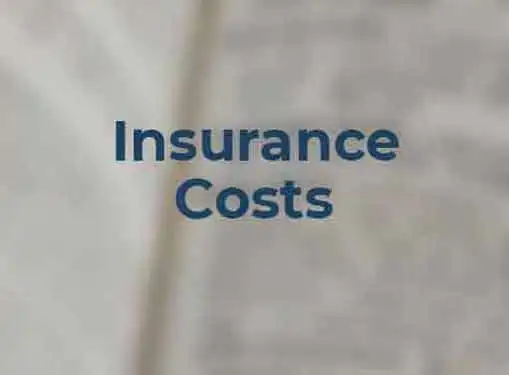 But before you can figure out how to pay for it, you need to know how much it is going to cost . . . and that can be complicated.
When it comes to business insurance, the real question isn't how much it's going to cost, but rather how much it could cost if you don't have it. Nonetheless, the out-of-pocket cost of insurance is subject to a diversity of factors including industry type, experience, your risk profile, geographic territory, business size, and credit history. Depending on the specifics of your company, your insurance costs could range from as little as a few hundred dollars to as much as several million dollars.
The good news is that you are not completely at the mercy of your insurer. There are several things you can do to minimize or even reduce how much you pay for business insurance.
Review Coverage Levels
Your goal is to obtain enough coverage to adequately protect your business, but not so much that you paying for coverage you don't need. Since more coverage costs more money, excess coverage is like throwing your company's money down the drain. Many business owners diligently assess their insurance needs during the initial enlistment period, but fail to conduct periodic reviews with their insurer to prevent the possibility of either under- or over-insuring the business. Don't make the same mistake. Schedule periodic reviews and ensure that your coverage is sized to your business' needs.
Research Group Options
One of the ways small businesses reduce their insurance costs is to pursue group rates through business or professional organizations. Large companies enjoy proportionately lower insurance rates based simply on their size. Group policies level the playing field by giving smaller companies the option of joining together to realize the same size advantages. The types of organizations and group policies you may be able to access vary from business to business. However, the bigger the organization, the lower the rates.
Reduce Risk
Risk is the driving force behind the cost of business insurance. Anything you can do to manage your risk profile will translate into a lower premium. For example, certain types of products may be driving your premiums up because they carry a higher level of risk. If the products in question only marginally contribute to your bottom line, you might want to think about it eliminating them from your product line and then ask your insurer to adjust your risk profile accordingly. Additionally, a track record of low or no claims can potentially be grounds for requesting a reassessment of risk.
Relocate
If your business insurance rates are so exorbitant that they are driving your company into the ground, you may need to consider relocating your business, especially if the rates in your current jurisdiction are unreasonably high. This may sound like a radical move (and it is), but if it's a choice between relocating or going out of business, the decision is almost a no-brainer.
Share this article
---
Additional Resources for Entrepreneurs