Opening a Business
How to Start a Baby Furniture Retailer
Launching a baby furniture retailer is your ticket to owning a good, stable business but it's important to plan out the business in detail before you start. We provide a few secrets to improve your startup process.
Wondering how to start a baby furniture retailer? We take you step-by-step from start to success.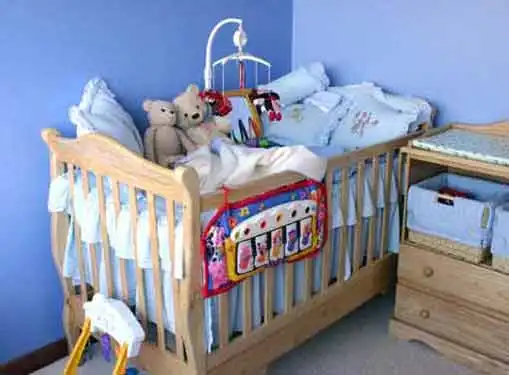 Product Line Concerns for New Baby Furniture Retailers
Baby furniture can be a robust retail sector for the right entrepreneurs. Juvenile products are a $9 billion annual industry in the U.S., leaving plenty of room for new retailers to enter the marketplace.
But as you might imagine, baby furniture retailing is also highly competitive -- major brands like Ikea, Walmart and Pottery Barn are established players, so your startup will need to strategically market the right product lines to the right consumers to make an impact.
Market research is a fundamental requirement for emerging baby furniture retailers. Although there are plenty of baby furniture wholesalers and manufacturers eager to create supply relationships with your startup (e.g. Graco, Corsican, Child Craft, etc.), the key is to identify the product lines that are most appealing to your target market.
How to Manage Inventory in Baby Furniture Startup
Whether your retail operation will exist in a brick-and-mortar or ecommerce environment, inventory concerns will play a big role in your decision-making. Understocked merchandise translates into lost revenue opportunities, while overstocking eventually results in bottom line losses.
These days, effective inventory control requires inventory management solutions. Inventory tracking software can be integrated into your store's POS system or ecommerce website to deliver real-time inventory visibility. With the right solution, you may even be able to automate reordering so your store's most popular baby furniture items are never out of stock.
Baby Furniture Store Shipping & Customer Service Tips
Shipping (or delivery) and customer service are inextricably connected for many baby furniture retailers. Today's juvenile product consumers demand fair prices, fast delivery and exceptional customer service -- all of which can be accomplished with an effective shipping and delivery program.
The shipping issue is especially acute for any baby furniture retailers that feature an online ordering component. Although outsourced order fulfillment has its pros and cons, fulfillment providers know shipping and can often deliver a level of service that exceeds your startup's in-house capabilities.
For More Information . . .
To learn more about the baby furniture industry, contact the Juvenile Products Manufacturer Association (JPMA), a trade organization that represents more than 95% of the prenatal to preschool industry.
Successful Business Plans for Baby Furniture Retailers
An effective business plan is your baby furniture retailer's stepping stone to profitability and long-term success.
Although there are a lot of tasks screaming for your attention, cutting corners on your business plan can be a precursor to disaster. Even though it takes time to write a high quality plan, there are a lot of arguments why your company can't succeed without an effective business plan.
As a rule, don't exit the business planning process until you are completely satisfied with the scope and content of your business plan.
Don't Overlook the Competition
Prior to launching a baby furniture retailer in your area, it's worthwhile to determine how strong the competition is. Try our link below to find competitors nearby. Complete the form by entering your city, state and zip code to get a list of baby furniture retailers that are close by.
Prior to opening your doors for business, be sure you fully understand the competitive landscape and where your new business will fit in.
Turning Competitors Into Collaborators
After you've evaluated your local competitors, it's a smart move to have a conversation with someone who is in the business. If you think your local competitors will give you advice, you're being overoptimistic. Why would they want to educate a future competitor?
However, a fellow entrepreneur who has started a baby furniture retailer on the other side of the country can be a great learning resource for you, as long as they don't view you as a competitive threat. In fact, they are often very willing to share startup advice with you. In my experience, you may have to call ten business owners in order to find one who is willing to share his wisdom with you.
How would you find a baby furniture retailer manager on the other side of the country to talk to?
Here's one way to do it. Just use our link below, find somebody and call them.
Business Brokerage for Baby Furniture Retailer Entrepreneurs
Business owners are decision makers. And the first decision you'll need to make is between a baby furniture retailer startup and an acquisition. Unless you have specific business objectives that require a startup approach, you're probably better off trying to buy an established baby furniture retailer.
A qualified business brokers can provide a range of services designed to ease your transition into business ownership.
The best business brokers will ensure that you get the right business for the right price, and will help you avoid common baby furniture retailer acquisition mistakes.
Is Franchising the Right Option?
Startup small business owners sometimes lack the experience and resources to make a go of it in a competitive business environment. Franchised startups have an edge over other startups because they launch with many resources already in place.
Our baby franchise directory contains information about some of the best baby furniture retailer franchisors in the nation and gives you the ability to identify the one that is right for you.
Related Articles on Starting a Company
These additional resources regarding starting a business may be of interest to you.
Share this article
---
Additional Resources for Entrepreneurs