Becoming an Entrepreneur
How to Start a Coal Brokers Business
Opening a coal brokers business can get you on the path to a secure financial future if you have the creativity and tenacity necessary to be a successful entrepreneur. This article contains a few secrets that may be key to your ultimate success.
Thinking about opening a coal brokers business? We tell you what you need to know to get started.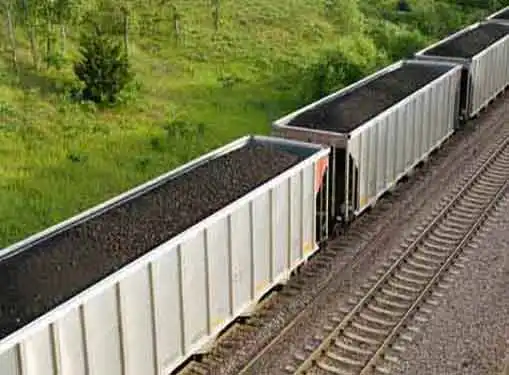 State of the Coal Industry in the U.S.
Although it has been the subject of controversy with some environmental groups, the coal industry is a critical link in the U.S. energy supply chain. According to the American Coal Foundation, the U.S. produces one-fifth of the world's entire coal supply and is second to China in total coal production.
Based on current demand, it's estimated the U.S. has a 245 year supply of coal, and since the industry shows no signs of retreat anytime soon, coal brokers will continue to play an important role in supplying coal to industrial and governmental energy buyers.
The Full-Service Coal Brokerage Business Model
Prospective coal brokerage business owners need to prepare themselves for the hard realities of becoming an entrepreneur. Increasingly, today's entrepreneurs need to be willing to adapt their business models to industry demand. In the coal industry, that may mean positioning your startup to offer full service coal brokerage.
Coal Sales. First and foremost, coal brokers sell coal. Startup brokerage operations should be prepared to sell a variety of coal products including stoker coal, specialty coal, pet coke, steam coal and industrial coal to industrial, governmental and utility buyers throughout the nation.
Transportation. Full service coal brokers frequently handle transportation services using multiple modes of deliver (e.g. trucks, rail, etc.). More importantly, you'll need to make sure your shipping providers meet transportation standards for the specific types of coal that are being transported.
Ash Removal. Many coal brokers also take care of the removal and proper disposal of fly ash, the byproduct of coal consumption, for their customers. Environmental regulations surround ash disposal services, so make sure your startup is fully equipped to comply with EPA guidelines and industry protocols before you offer this service to your customers.
Writing Tips for a Coal Brokers Company Business Plan
We know - writing a business plan can be a daunting task for a new entrepreneur.
But here's the good news: With a few tips, any entrepreneur can create a successful plan for their business. If you can get past the mystique, you'll see that a business plan just describes where your coal brokers business is headed and how you intend to get there.
Once your business plan is in place, you can use it for a variety of funding and planning functions.
Before you begin, we recommend reviewing a few sample business plans.
Review the Competition
Prior to launching a coal brokers business in your town, it's a smart move to find out how strong the competition is. Try our link below to find competitors in your city. Complete the form by entering your city, state and zip code to get a list of coal brokers businesses that are close by.
Gain a knowledge of how existing firms have positioned themselves in the marketplace, and then design your business in a way that sets you apart from the others.
Getting Advice from Experienced Entrepreneurs
If you are seriously contemplating launching a coal brokers business, it's a smart move to learn from folks who are already in business. Local competitors are not going to give you the time of day, mind you. What's in it for them?
On the other hand, an individual who has a coal brokers business outside of your community may be more than happy to give you a few tips, once they realize that you are not going to directly compete with them in their community. Many business owners are happy to give advice to new entrepreneurs. Our estimate is that you may have to contact many business owners to find one who is willing to share his wisdom with you.
The key question new becomes: how to find a coal brokers business founder on the other side of the country to talk to?
Easy. Find them using our link below and start calling until you are successful.
Purchasing a Coal Brokers Business
Many experts advise against starting a coal brokers business if you can buy an established operation. Yet the process of buying a coal brokers business introduces a new set of challenges.
Buying a business can be just as complex as starting one. To stay on track, you'll need to enlist the services of a business broker.
A good business broker serves a number of useful purposes. From locating available companies to helping seal the deal, your broker will have the experience and skills to help you successfully navigate the purchase process.
Is Franchising the Right Option?
Recognize that your chances of being a successful business owner go up significantly when you franchise instead of doing it all on your own.
Prior to making the decision to open a coal brokers business, you may want to assess whether franchising might increase your chances of success.
The link below gives you access to our franchise directory so you can see if there's a franchise opportunity for you. You might even find something that points you in a completely different direction.
More Startup Articles
These additional resources regarding getting started as an entrepreneur may be of interest to you.
Coming Up With Good Business Ideas


Share this article
---
Additional Resources for Entrepreneurs