How to Start a Business
How to Start a Diner
Opening a diner is a rewarding experience but it's important to plan out the business in detail before you start. This article contains a few secrets that may be key to your ultimate success.
Wondering how to start a diner? We take you step-by-step from start to success.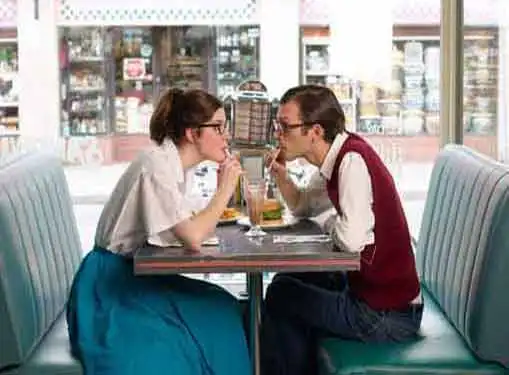 Startup Diners: Modernizing a Traditional Business Concept
Diners are an iconic part of the American landscape. Home-cooked meals, local patrons and the smell of fresh apple pie are just a few of the things most consumers associate with the diner tradition in the U.S.
However, today's emerging diner entrepreneurs need to know that while successful diners still retain many of their traditional elements, the industry is changing and adapting itself to keep pace with modern palates.
Nostalgia will only get startup diners so far -- to compete effectively, you'll need to introduce creativity, innovation and first-rate menu items into your business model.
Preparing the Menu for a Diner Launch
If you've seen one diner menu, you've seen them all, right? Not these days. Although you can still find meatloaf, French fries and other stand-by items on most diner menus, you'll need to step up your game to create a winning menu for today's discerning diner patrons.
Modern eaters are demanding healthier menu items across the board, even from their local greasy spoon. Salads and vegetable rich entrees are fine, but to differentiate your establishment from the competition you'll need to consider more sophisticated dishes that deliver nutritional value in a tasty package.
Take Your Startup Diner Local
Most startup business owners dream of someday taking their company global. Successful diner entrepreneurs, on the other hand, take the exact opposite approach; they understand that to succeed, their diner needs to be establish close ties to the local community.
One of the ways to localize a diner startup is to source it with locally grown produce and other food items. By buying directly from local growers (and mentioning that you've done so in your menu), you communicate concern for the community and establish trust with your patrons, many of whom will subsequently become loyal repeat customers.
Business Plan Mechanics for Diners
If you haven't written a business plan for your new diner, it's time to get started.
In many cases, the best approach is to keep your business plan simple. Ultimately, your business plan is intended to be a resource for you, the business owner.
If your time is limiting, outline the essentials of your diner's business plan now and make a commitment to come back to it later.
Consider Proximity to Those Who Will Become Your Most Loyal Customers
Because your diner will cater in large part to local customers, make sure you locate your business in a spot that has foot traffic from people who are likely to become your customers. Understanding how to choose the right location for business is critically important.
Assess the Competition
Long before you open a diner within your community, it's essential to see what the competition looks like. We've provided the link below to help you get a list of local competitors near you. Simply enter your city, state and zip code to get a list of diners in your town.
It's important to be aware of what the competition is doing. Take the time to visit the competition to properly assess their strengths and weaknesses.
A Good Source of Advice
Once you've finished assessing the competion, it's essential that you speak with somebody who is already in the business. It's very unlikely that the local competition will talk to you. The last thing they want to do is help you to be a better competitor.
However, an entrepreneur who owns a diner outside of your community can be a great learning resource for you, given that you don't compete with them in their area. Many business owners are happy to give advice to new entrepreneurs. Our estimate is that you may have to contact many business owners to find one who is willing to share his wisdom with you.
How does one quickly and easily locate a diner founder in another city who you can speak with?
Easy. Find them using our link below and start calling until you are successful.
Advantages of Buying an Established Diner
It's no secret that entrepreneurs have a strong impulse to build companies from the ground up.
Yet a healthier and safer strategy may be to purchase an existing diner.
Existing diners are proven operations with dependable revenue streams. And that's not to mention the fact that a purchase let's you avoid the trial-and-error mistakes that are common in startups.
Is Franchising the Right Option?
The odds of doing well with your venture go up significantly if you go the franchising route and leverage their successful brand and track record.
As part of your process in starting a diner, you would be wise to determine whether buying a franchise could simplify your entering the business.
The link below gives you access to our franchise directory so you can see if there's a franchise opportunity for you. You might even find something that points you in a completely different direction.
Related Articles on Starting a Company
These additional resources regarding starting a business may be of interest to you.
Coming Up With Good Business Ideas
Buying vs. Starting a Business


Share this article
---
Additional Resources for Entrepreneurs