Writing a Business Plan
Keeping Business Plans Simple
Written by Chris Martin for Gaebler Ventures
All businesses need a business plan, but many entrepreneurs shudder at the idea of creating one. Many of them think that business plans have to be totally comprehensive and predictive, when in fact that's not really the case. Here are some myths about writing a business plan.
There are many adjectives which can be used to describe entrepreneurs.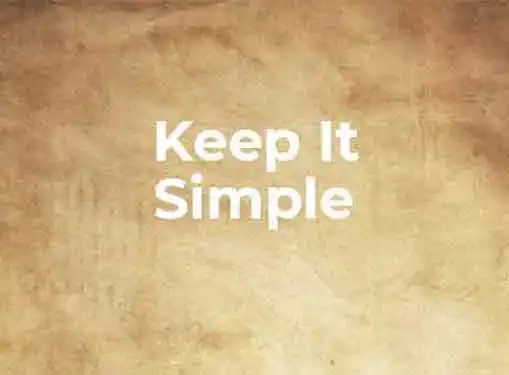 Brave, bold, risk-taking, and fearless are some of the ones which are used frequently. But even the intrepid entrepreneur can be transformed into a nervous, troubled mess when he or she hears those two little words: business plan.
You know you need one, but the idea of slogging through the process of creating such a plan can be daunting, annoying, or even downright scary. But one reason that entrepreneurs often react in such a way is that they think a business plan should be the bible, instruction manual, and Holy Grail of your enterprise. In reality, that's not the case at all.
Here are some myths about an entrepreneurial business plan.
It must be huge. Some entrepreneurs think that a business plan needs to be 50 to 100 pages long. But unless you are taking on a Fortune 500 company, your business plan's length will probably fall between 10 and 20 pages. The plan only has to be big enough to handle your company, not your competitors or the entire industry.
It must be complex. On the contrary, it's usually best to keep your business plan as simple as possible. All you need to do is stick to the basics, such as capital resources, market analysis, sales forecasts, and milestones. Don't try to predict much more than that.
It must be done all by yourself. There are plenty of resources you can tap into when creating your business plan. Here are a few of them:
Gaebler.com - Resources for Entrepreneurs
The Small Business Administration
SCORE
The Plan-As-You-Go Business Plan (by Tim Berry)
Right-Brain Business Plan
All of these entities have online presences, so you don't have to go any further than your computer to access them.
It must be done with just one direction in mind. There's nothing wrong with incorporating a contingency (or a few of them) into your business plan. In fact, the vast majority of business plans are never followed verbatim. So don't be afraid to put in a few "if this happens, then we'll do this" statements into your planning document.
It must be done in one draft. Most other important documents need two or three drafts before they are completed, and your business plan is no exception. Don't be afraid to show a first writing of it to friends, fellow entrepreneurs, and other business owners (not your direct competitors, obviously). They may see something in your plan that you hadn't accounted for. And you want your plan to be perfect when you take it to potential investors.
It must be set in stone. Think of your business plan as a living document. This means that once you start executing the facets of your plan, be open to change and adjustments which could help your business improve. To this end, you should schedule a couple of hours each month to review your business plan and whether your enterprise is progressing like you thought it would. Then you can make some smart on-the-fly alterations to your plan and keep your business on the right track.
So don't be afraid of the "big bad business plan." If you keep it simple and remain willing to tweak it, your business plan will help guide you into the realm of successful business owners.
Chris Martin has been a professional writer for the last seven years. He is interested in franchises and equity acquisition.
Share this article
---
Additional Resources for Entrepreneurs