How to Start a Small Business
How to Start a Freight Forwarding Business
What does it take to start a freight forwarding business? We cover all the basic steps you should consider when opening a freight forwarding business.
Thinking about opening a freight forwarding business? We tell you what you need to know to get started.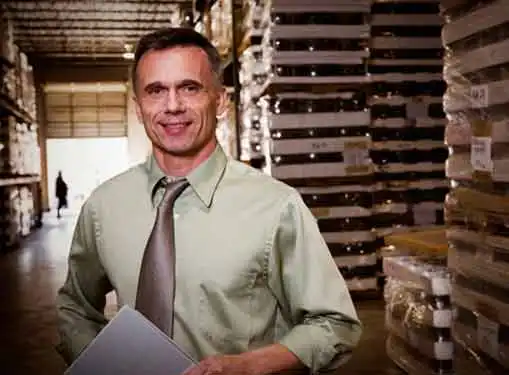 Entrepreneurial Profile: Freight Forwarding
Freight forwarders are masters of shipping and logistics. Even though some freight forwarders act as both agents and carriers, most simply arrange for the transportation of goods and shipments from one location to another.
Emerging entrepreneurs in the freight forwarding industry usually have solid backgrounds in transportation and shipping. Additionally, most are experienced in importing and exporting, and are knowledgeable about customs requirements in multiple jurisdictions.
Freight Forwarding Regulatory Environment
The government is particular about who is -- and isn't -- allowed to participate in freight forwarding activities.
The first step in becoming a freight forwarder is to register your business and obtain proper licensing. Licenses will need to be obtained on a country-by-country basis for each mode of transportation your company offers. In the U.S. you will need to acquire licenses from multiple government agencies for shipping by air, land and sea.
For more information about the regulations that apply to the freight forwarding industry, contact the National Customs Brokers & Forwarders Association of America and other trade organizations.
Insurance Requirements for Freight Forwarding Startups
There is a wide range of small business insurances involved with owning a business. Without adequate insurance coverage, you put your company, employees and even personal assets at risk.
However, freight forwarders also need to obtain an adequate liability coverage to protect themselves from the consequences of lost or damaged shipments.
Additionally, you may need to consider purchasing marine insurance. Marine insurance is specifically designed to protect your company from goods that are damaged or lost in international shipping, whether it be by land, sea or air.
Writing Tips for a Freight Forwarding Company Business Plan
Your new freight forwarding business needs a business plan. But if you've never drafted a business plan before, the process can be intimidating.
Learning how to draft a freight forwarding company business plan isn't difficult. If you can get past the mystique, you'll see that a business plan just describes where your freight forwarding business is headed and how you intend to get there.
Although there are many uses for a business plan, it's most important function is to guide your decision making and strategic planning.
Before you begin, we recommend reviewing a few sample business plans.
Don't Overlook Competitors
Prior to opening a freight forwarding business in your town, it's a smart move to determine how you will fit in the competitive landscape. Use the link below to generate a list of competitors in your area. After clicking on the link, type in your city, state and zip code to get a list of freight forwarding businesses near you.
How tough is the competition in the market you are considering? If the competition is too tough, you may need to think about starting the business in a different area or even start a completely different business instead.
Studying the Market
After you've evaluated your local competitors, the next step is to speak with somebody who is already in the business. If you think your local competitors will give you advice, you're being overoptimistic. It'd be crazy for them to teach you the business.
Fortunately, somebody who runs a freight forwarding business in a location that is not competitive to you can be a great learning resource for you, provided that you won't be directly competing with them. In that case, the business owner may be more than happy to discuss the industry with you. It can take a while to find an entrepreneur who is willing to talk, but it's well worth the effort.
How does one go about finding a freight forwarding business owner outside of your area who is willing to talk?
Here's how we would do it. Try the useful link below and key in a random city/state or zipcode.
Purchasing a Freight Forwarding Business
At Gaebler, we're big advocates of buying a freight forwarding business instead of a startup. But as a freight forwarding business buyer, you'll quickly discover that a business purchase isn't completely hassle-free.
There are no reliable shortcuts in buying a business. For most prospective business buyers, the first step is to contact a business broker.
Although you could buy a freight forwarding business on your own, you'll save time and money by recruiting a reputable broker with industry experience.
Is Franchising the Right Option?
As an entrepreneur, your chances being a successful business owner are substantially improved when you opt to franchise in lieu of doing everything yourself.
Prior to making the decision to open a freight forwarding business, you ought to investigate whether franchising might help you on your entrepreneurial journey.
The link below gives you access to our franchise directory so you can see if there's a franchise opportunity for you. You might even find something that points you in a completely different direction.
More Startup Articles
These additional resources regarding starting a business may be of interest to you.
Share this article
---
Additional Resources for Entrepreneurs