Business Startup Instructions
How to Start a Garbage Containers Business
Here's some helpful information that is ideal for aspiring entrepreneurs who hope to start a garbage containers business. Make sure you consider this advice before you begin your venture.
Wondering how to start a garbage containers business? We take you step-by-step from start to success.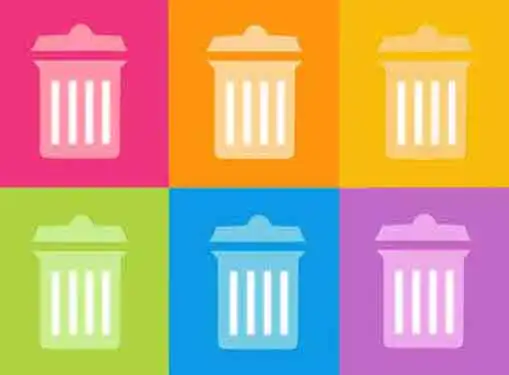 Becoming a Garbage Container Specialist
Americans account for just 5% of world population, yet we produce approximately 30% of the world's garbage. Although the scope of U.S. garbage production is alarming, it also underscores the need for entrepreneurs who specialize in garbage containment and removal systems.
Since everyone produces garbage (approximately two pounds each day), there are multiple markets for garbage containers. The consumer market consists mostly of hardware stores and big box retailers that sell garbage cans in their home furnishings departments. For garbage container specialists, the commercial market has the potential to deliver greater profits and growth opportunities.
In the commercial sector, garbage containers are required to be sturdier and bigger than the products that are typically found in the consumer market. Metal, heavy-duty plastic, concrete and wood trash receptacles are standard for public areas and represent significant per unit sales with the best containers commanding prices in the hundreds of dollars.
As a commercial garbage container specialist, you will be expected to advise your customers about the available product offerings and present a range of container options that are both functional and aesthetically pleasing.
Inventory Issues for Garbage Container Startups
Your garbage container startup's success will largely hinge on your ability to forge relationships with product suppliers. More manufacturer relationships mean more product options; more product options mean more revenue opportunities.
Once you have established supplier relationships, the next challenge will be receiving, storing and tracking your available inventory. Drop shipping may not be an option, so you will need to implement a robust inventory tracking solution to ensure that your customer's receive the containers they need when they need them.
Sales & Marketing Contacts for Commercial Garbage Container Startups
As a commercial garbage container provider, your sales and marketing efforts will revolve around connections with decision-makers. Failure to accurately identify the individuals responsible for making purchasing decisions is a waste of time and resources, so you need to quickly determine who will ultimately decide whether or not to purchase your products.
In most cases, facility and building managers are responsible for purchasing garbage containers. Assistant managers and office staff may have input, but your primary sales targets should be the managers themselves. Similarly, office builders and procurement managers may purchase large volumes of garbage containers to be installed as part of a construction project and should be targeted for bulk sale opportunities.
Proven Strategies for Garbage Containers Company Business Plans
The idea of writing a business plan is intimidating to most aspiring garbage containers business owners. A good garbage containers company business plan, however, is a reality check that gauges your business instincts against hard industry numbers.
After you have written you plan, you'll also need to develop a strategy for your next steps.
To optimize the impact of your plan, it's important to consider a distribution strategy. Without exception, the most effective business plans also leverage an organized process for tracking business plan distribution.
Review Competitors
Long before you open a garbage containers business in your town, it's a good idea to determine what the competition looks like. Try our link below to generate a list of competitors nearby. After clicking on the link, type in your city, state and zip code to get a list of garbage containers businesses near you.
Is the local market large enough to support another garbage containers business? If not, you had better be sure that you are doing things much better than the competition.
Talk to People Who Are Already in the Business
If you want to open a garbage containers business it's a wise move to learn from folks who are already in business. It's very unlikely that the local competition will talk to you. The last thing they want to do is help you to be a better competitor.
Thankfully, an owner of a a garbage containers business in a different city may be more than happy to give you a few tips, as long as they don't view you as a competitive threat. Indeed, many experienced entrepreneurs enjoy offering advice to startup entrepreneurs. It can take a while to find an entrepreneur who is willing to talk, but it's well worth the effort.
The key question new becomes: how to find an entrepreneur who is running a garbage containers business in another city who you can speak with?
Simply, try our helpful link below, type in a random city/state or zipcode, and start calling.
Leveraging the Branding Benefits of a Garbage Containers Business Acquisition
Branding a new business takes time, resources and a lot of hard work. Given the choice, most new garbage containers business owners would prefer to buy an existing brand rather than invest the time and energy it takes to build a new brand.
To compensate, one of the techniques entrepreneurs use is to buy a business to get an established brand. As a startup, the best you can hope for is to gradually develop brand awareness over a period of months and years.
But by buying a garbage containers business that already has a strong brand identity, you can shorten the time requirements and reap brand benefits from the beginning of your ownership career.
Is Franchising the Right Option?
The odds of achieving your primary goal of thriving in your new business are much greater when you franchise in lieu of doing everything yourself.
Before you consider starting a garbage containers business, you should assess whether there are good franchise opportunities available that might help you on your entrepreneurial journey.
The link below gives you access to our franchise directory so you can see if there's a franchise opportunity for you. You might even find something that points you in a completely different direction.
Related Articles on Starting a Company
These additional resources regarding getting started as an entrepreneur may be of interest to you.
Share this article
---
Additional Resources for Entrepreneurs