Business Startup Instructions
How to Start a Glass & Glazing Contractors Business
Opening a glass and glazing contractors business is an excellent entrepreneurial opportunity as long as you separate yourself from the competition. This article contains nuts-and-bolts information that instructs you on how to start your business.
Thinking about opening a glass and glazing contractors business? We tell you what you need to know to get started.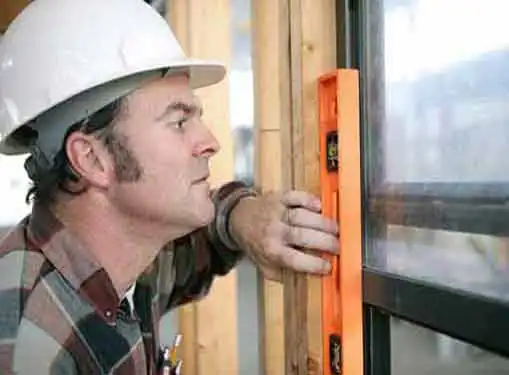 Becoming an Independent Glass & Glazing Contractor
Glass and glazing contractors are critical providers in the construction trade. Advances in building design technology have made it possible for large exterior sections of buildings to be composed of glass materials in order to maximize natural light levels. But although some glass and glazing contractors special in large, flagship builds, most earn a profitable livelihood by providing glass for a range of smaller building applications.
Unlike the old days, today's glass and glazing entrepreneurs need to be skilled architectural specialists with expertise in both the manufacturing and installation demands of architectural glass products. Entry glass, store fronts, curtain walls, high performance glass, tempered glass, heavy plate, insulated units and other components all fall within the range of products you will be expected to install as a glass and glazing contractor.
How to Keep Pace with the Demand for Glass & Glazing
If you're like most startup business owners, your biggest concern is acquiring enough customers to keep your business afloat during its first year. But have you given any thought to what you'll do if your startup exceeds its first year customer acquisition targets?
Most startup business owners don't -- and it's a mistake that can have dire consequences for your glass contracting firm's long-term viability. Capacity planning gives businesses the ability to prepare for growth by having sufficient resources in place when you need them. Based on your circumstances and prospects, you'll need to determine whether a lag, lead or match capacity planning approach is right for your startup.
Tips for Creating an Efficient Glazing Company
Trial-and-error will undoubtedly play a role in the initial stages of your glass and glazing startup. During the early stages of your company, you'll need to constantly adjust your business model until you achieve the right balance between income and expenses.
Waste is an inevitable by-product of trial-and-error. As you build your business, you will encounter many areas in which resources are being wasted, causing inefficiency in your product delivery and installation routines.
By deliberately targeting activities and resources that don't add value to your company, you can achieve several important benefits including cost reductions, reduction of lead times and across the board quality improvements.
For information about value-added glass products and services, consider participating in the Glass Association of North America and other trade organizations.
Tips for Generating a Top Quality Glass & Glazing Contractors Company Business Plan
There is no right way to write a glass and glazing contractors company business plan – but there are plenty of wrong ones. Lenders, investors and other interested parties are accustomed to seeing several key business plan elements and if your glass and glazing contractors business's plan leaves something out, it could have real consequences for your company.
To make sure you've covered all your bases, consider using business plan software during the writing process. Robust software solutions incorporate best practices while streamlining the writing process, ensuring that your business plan reflects your company's commitment to quality.
A quick review of Gaebler's business plan software packages article is great place to begin your search for the solution that's right for your glass and glazing contractors business.
Look Over Competitors
Well in advance of opening a glass and glazing contractors business in your area, it's essential to see what the competition looks like. Try our link below to generate a list of competitors in your area. Simply enter your city, state and zip code to get a list of glass and glazing contractors businesses in your town.
Before you open up shop, make sure you know what you will offer to your customers that provides a significant advantage over your competition's offering.
Learning More About the Industry
As part of your due diligence on opening a glass and glazing contractors business, it's a wise move to learn from folks who are already in business. Local competitors are not going to give you the time of day, mind you. The last thing they want to do is help you to be a better competitor.
However, a fellow entrepreneur who has started a glass and glazing contractors business in a different city may be more than happy to give you a few tips, given that you don't compete with them in their area. Many business owners are happy to give advice to new entrepreneurs. Our estimate is that you may have to contact many business owners to find one who is willing to share his wisdom with you.
How do you find a glass and glazing contractors business owner in another community?
Here's how we would do it. Try the useful link below and key in a random city/state or zipcode.
Reasons to Pursue a Glass & Glazing Contractors Business Acquisition
Many would-be glass and glazing contractors business owners are perplexed by those who encourage them to buy a business rather than starting one from scratch. But what's so great about a glass and glazing contractors business acquisition?
The availability of acquisition capital should be a major factor in your decision. Although there are exceptions, lenders take a much more favorable view of a business acquisition than they do an unproven, glass and glazing contractors business startup.
Although there are a lot of factors to consider, the decision to buy a business to get acquisition capital almost always pays off.
Explore Franchising Options
Recognize that your chances of making a success of your new business zoom upwards if you buy a franchise instead of doing it all on your own.
Before opening a glass and glazing contractors business, you may want to investigate whether purchasing a franchise might be worth investigating.
The link below gives you access to our franchise directory so you can see if there's a franchise opportunity for you. You might even find something that points you in a completely different direction.
Other Useful Articles for Startup Entrepreneurs
These additional resources regarding starting a business may be of interest to you.
Share this article
---
Additional Resources for Entrepreneurs