Entrepreneur Idea Guide
How to Start a HVAC Equipment & Supplies Dealership
Here's some helpful information that is written for entrepreneurial folks who are thinking about starting a HVAC equipment and supplies dealership. This is a must-read before you start!
Wondering how to start a HVAC equipment and supplies dealership? We take you step-by-step from start to success.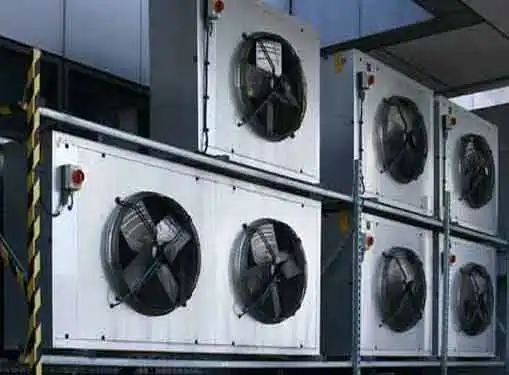 Scope of the HVAC Industry in the U.S.
Heating, ventilation and air conditioning (HVAC) represents a major portion of the larger U.S. construction and contractor industry. According to industry estimates, the HVAC and plumbing contractor industry rakes in more than $160 billion per year, effectively dwarfing many other vibrant business sectors.
HVAC equipment and supply dealerships are a critical link in the industry's supply chain. Leading HVAC equipment and supply distributor provide HVAC systems, parts, supplies and accessories to a range of customers including residential building contractors, commercial builders and DIY retail consumers.
Industry consolidation has resulted in many HVAC distributors to adopt a regional marketing approach. Unless your startup is situated in a densely populated and underserved community, you will likely need to pursue business strategies that expand your reach beyond the immediate vicinity.
Contractor Relationships & HVAC Supply Distributor Startups
Although DIY retail may be part of your business model, the majority of your startup's revenue will be earned from contractors. Subsequently, the most successful HVAC supply distributor startups establish strong relationships with HVAC contractors before they launch their businesses.
Strategic alliances with key contractors can go a long way toward establishing your new distributorship as a force to be reckoned with in local markets. By securing the business of one or two major HVAC contractors, you not only gain their business, but also their influence with dozens of smaller HVAC contractors in the local or regional territory.
Strategizing for Multisite Expansion in a HVAC Equipment & Supply Startup
A robust business website that has been outfitted with a secure ecommerce platform can dramatically increase the reach of a HVAC supply startup. But eventually, it will be important to consider geographic expansion opportunities to provide contractors with instant access to parts and products.
As you gradually create a strategy for adding another distributorship, your first priority should be location. Your new store should be situated far enough away to tap into market you can't access now, but close enough to facilitate centralized management and resource sharing.
Best HVAC Equipment & Supplies Dealership Business Plans
As a startup small business owner, you need to have a business plan you can rely on for both external and internal purposes.
Although there are a lot of tasks screaming for your attention, cutting corners on your business plan can be a precursor to disaster. The evidence overwhelmingly supports the fact that your startup can't achieve long-term success without an accurate business plan.
Before you do anything else, perform a reality check on your startup business plan – and if it's lacking, drop everything and head back to the drawing board.
Check Out Competitors
Long before you open a HVAC equipment and supplies dealership in your area, it's a smart move to determine what the competition looks like. Use the link below to find competitors nearby. Complete the form by entering your city, state and zip code to get a list of HVAC equipment and supplies dealerships that are close by.
Prior to opening your doors for business, be sure you fully understand the competitive landscape and where your new business will fit in.
Turning Competitors Into Collaborators
If you are interested in starting a HVAC equipment and supplies dealership, the next step is to learn from folks who are already in business. Local competitors are not going to give you the time of day, mind you. It'd be crazy for them to teach you the business.
Thankfully, an owner of a a HVAC equipment and supplies dealership in a location that is not competitive to you can be a great learning resource for you, after they realize you reside far away from them and won't be stealing their local customers. In that case, the business owner may be more than happy to discuss the industry with you. If you are persistent, you can find a business mentor who is willing to help you out.
How does one go about finding an owner of a HVAC equipment and supplies dealership in another community?
Simple. Let your fingers do the walking by using the link below.
Business Brokerage for HVAC Equipment & Supplies Dealership Entrepreneurs
Sooner or later, every entrepreneur confronts the choice to start a business or buy an established company. In most cases, there are compelling financial and practical reasons buying an existing HVAC equipment and supplies dealership.
If a business purchase seems like the right move, your first step should be to contact a qualified business broker. Why? Because business brokers offer several advantages to HVAC equipment and supplies dealership entrepreneurs.
The best business brokers will ensure that you get the right business for the right price, and will help you avoid common HVAC equipment and supplies dealership acquisition mistakes.
Don't Rule Out Franchising
Your chances for growing your business go up significantly if you go the franchising route in lieu of doing everything yourself.
As part of your process in starting a HVAC equipment and supplies dealership, it's worthwhile to assess whether franchising might simplify your entering the business.
The link below gives you access to our franchise directory so you can see if there's a franchise opportunity for you. You might even find something that points you in a completely different direction.
Other Useful Articles for Startup Entrepreneurs
These additional resources regarding starting a business may be of interest to you.
Consideration Before Buying a Franchise
Buying vs. Starting a Business


Share this article
---
Additional Resources for Entrepreneurs