Entrepreneur Idea Guide
How to Start a Hair Care Products Business
We've collected some good advice that is written for those of you who are thinking about starting a hair care products business. Read this advice before you start!
Wondering how to start a hair care products business? We take you step-by-step from start to success.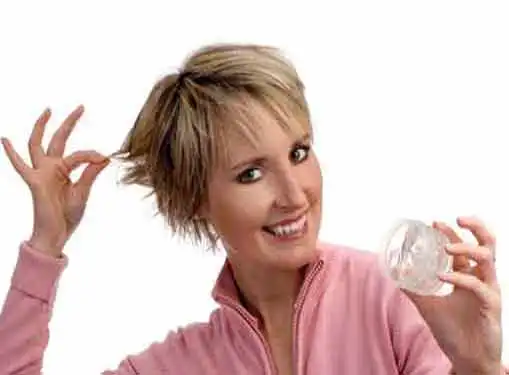 Hair Care Industry Overview
Hair care is a large and growing industry in the U.S. In addition to paying for hair care treatment at professional salons, many consumers are choosing to upgrade their spending on personal hair care products and do-it-yourself hair care applications.
The uptick in demand for hair products has been a boon for hair care product entrepreneurs. Although plenty of hair care product businesses already exist in the marketplace, there is always room for one more -- especially if you are willing to research the marketplace.
If your business concept is based on a desire to duplicate the business model of a successful hair product provider that already exists, it's unlikely that your startup will ever achieve growth or profitability. Instead, look for ways to differentiate your business from the competition and offer consumers a unique value proposition.
Opening a Hair Care Products Retail Store
Hair care product stores exist in a range of shapes and sizes. From hair care superstores to small storefront operations, there is an abundance of ways to succeed in hair care retail. As your retail plan begins to take shape, here are a few things you may want to consider.
The Boutique Approach. Many hair care product startups take a boutique approach. Instead of launching a large, hair product retail operation featuring deep discounts and tons of product options, these startups specialize in a smaller slice of the marketplace. They often feature specific and/or exclusive product lines and focus on serving the needs of a narrow target market extremely well.
Expanded Product Offerings. In many instances, entrepreneurs find it helpful to offer skin care and other products in addition to their hair care product lines. As always, the products you offer should line up with demonstrated market demand rather than vague or idealized concepts. However, the combination of hair care with other categories of beauty products has the potential to be a winning formula for startups.
Distributorships. It's not uncommon for hair care product businesses to serve as distributors for entire product lines. In some cases, a relationship with a product manufacturer can culminate in exclusive distribution rights in your geographic territory. If you get in early with an up and coming manufacturer, your business could reap big benefits from consumer trends.
Business Plans for Hair Care Products Businesses
If you're like most startup business owners, there aren't enough hours in the day to accomplish everything that's on your to-do list. Every task on your list is important, but writing a business plan is one of the things your hair care products business needs to do ASAP.
If time is scarce, business plan software can be used to streamline the process. A business plan software solution is an effective tool for time-strapped hair care products business owners who understand the importance of a great business plan.
Properly utilized, business plan software has the potential to transform your business plan from a throwaway business requirement to an integral strategic resource.
Assess Competitors
Long before you open a hair care products business in your town, it's a smart move to find out how many competitors you have. Try our link below to find competitors nearby. After following the link, enter your city, state and zip code to get a list of hair care products businesses in your area.
How are you going to successfully complete with existing firms? It's important that you never underestimate the competition.
Find Good Remote Business Advice
Once you've finished assessing the competion, it's a wise move to have a conversation with someone who is in the business. If you think your local competitors will give you advice, you're being overoptimistic. What's in it for them?
Thankfully, an owner of a a hair care products business in another town may be more than happy to give you a few tips, after they realize you reside far away from them and won't be stealing their local customers. In fact, they are often very willing to share startup advice with you. Our estimate is that you may have to contact many business owners to find one who is willing to share his wisdom with you.
How do you locate a hair care products business entrepreneur who is willing to talk to you but doesn't live nearby?
Easy. Find them using our link below and start calling until you are successful.
Acquired Hair Care Products Businesses: Competitive Advantages
New hair care products business owners have the potential to realize earlier profits and fewer headaches when they buy a a hair care products business instead of starting one from scratch.
A business acquisition also delivers an established brand - a big advantage in competitive markets. In fact, many entrepreneurs pursue acquisitions for the primary purpose of buying an established brand.
In a competitive market, the right acquisition can be leveraged to catapult your business into a market leadership position, even if you personally lack industry credentials.
Franchising May Be a Better Way to Go
Business ownership is risky. But when it comes to a SMB startup, risk levels increase astronomically.
To protect your investment, it's worth considering the possibility of starting a franchise. Leading franchisors offer the support and resources that are often lacking in startups. Some of the most successful entrepreneurs rely exclusively on franchise business models.
Our hair styling franchise directory is full of valuable information to help you determine whether a franchise opportunity may be a wise first step for your business.
Entrepreneur Interviews
These interviews should be of interest to you.
More Startup Articles
These additional resources regarding starting a business may be of interest to you.
Share this article
---
Additional Resources for Entrepreneurs