Entrepreneur Idea Guide
How to Start a Hazardous Waste Disposal Business
Starting a hazardous waste disposal business is an excellent entrepreneurial opportunity if you have the creativity and tenacity necessary to be a successful entrepreneur. We offer tips and advice that instructs you on how to start your business.
Thinking about opening a hazardous waste disposal business? We tell you what you need to know to get started.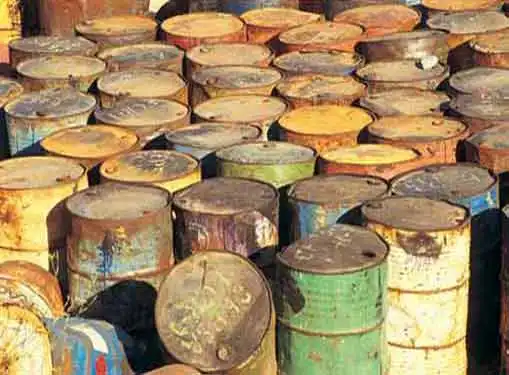 The Hazardous Waste & Materials Disposal Chain
The hazardous waste removal and disposal industry is rapidly gaining prominence in the U.S. and throughout the world. American households alone generate 530,000 tons of waste per year -- and that doesn't include the massive amounts of hazardous waste that are generated by the industrial, commercial and medical sectors.
Few industrial and commercial enterprises handle their own hazardous waste removal and recycling processes. Instead, they outsource the job to qualified hazardous waste disposal companies who handle the safe collection, transportation and disposal of waste products.
On the backend of the relationship, hazardous waste disposal companies either recycle/dispose of the waste directly or deliver the hazardous materials to an approved recycling/disposal facility. Entrepreneurs who are thinking about starting a hazardous waste disposal business need to carefully consider their role in the chain and determine the scope of their involvement in final recycling, disposal and storage of waste materials.
Laying the Foundation for a Hazardous Waste Disposal Startup
Hazardous waste is defined as materials that are potentially flammable, reactive, corrosive or toxic. As you begin to lay the foundation for your startup, your plan will need to include the acquisition of capital assets capable of safely transporting and possibly recycling a broad range of hazardous liquids and solids.
More specifically, your startup may require the purchase or leasing of vacuum trucks, vacuum trailers, super vacuum trucks, pump tankers, bulk tankers, vans, roll-offs, semi-trailer trucks and other assets. To protect your workers and your business, it's critical to make sure you have the right equipment for the task at hand. Never attempt to save a few bucks by using non-specialized equipment for specialized transportation or removal tasks.
Key Contacts for Hazardous Material Disposal Entrepreneurs
Serious hazardous waste disposal entrepreneurs recognize the importance of establishing business networking relationships and connections with key stakeholders throughout the industry. Here are a few of the key contacts you'll want to establish ASAP.
State environmental agencies
Successful Business Plans for Hazardous Waste Disposal Businesses
You've heard that a quality business plan is the first step toward a successful hazardous waste disposal business.
Although it might seem like an unnecessary formality, your hazardous waste disposal company's business plan is a document that will shape your goals and strategies on a go-forward basis.
Furthermore, a good business plan will help you avoid key startup mistakes. Lacking a solid business plan, many startups find themselves rudderless and incapable of executing consistent decision making processes, while committed business planners rely on their plans to guide all of their decision making and short-term planning efforts.
Investigate Competitors
Before you open a hazardous waste disposal business in your town, it's worthwhile to find out how strong the competition is. Use the link below to generate a list of competitors in your area. Just enter your city, state and zip code to get a list of hazardous waste disposal businesses in your community.
It's important to be aware of what the competition is doing. Take the time to visit the competition to properly assess their strengths and weaknesses.
A Good Source of Advice
If you are interested in starting a hazardous waste disposal business, the next step is to learn from folks who are already in business. If you think your local competitors will give you advice, you're being overoptimistic. Why would they want to educate a future competitor?
Thankfully, an owner of a a hazardous waste disposal business on the other side of the country will be much more likely to talk with you, after they realize you reside far away from them and won't be stealing their local customers. In fact, they are often very willing to share startup advice with you. Our estimate is that you may have to contact many business owners to find one who is willing to share his wisdom with you.
The key question new becomes: how to find a hazardous waste disposal business founder in a different locale who can assist you?
Easy. Find them using our link below and start calling until you are successful.
Acquisitions vs. Startups
There is a lot of debate about whether it's better to start a new hazardous waste disposal business or acquire a hazardous waste disposal business on the business-for-sale marketplace.
Unless you have compelling reasons to launch a new business, buying an existing hazardous waste disposal business may be the better choice.
Established hazardous waste disposal businesses are already equipped with the resources and processes new business owners struggle to acquire. If you're diligent about finding the right acquisition prospect, you may be able to leverage a business buying strategy to rapidly propel yourself into a position of industry leadership.
Is Franchising the Right Option?
Your chances of achieving the entrepreneurial goal of being a successful business owner are much greater if you purchase a franchise in lieu of doing everything yourself.
Before you get too far along in your plan to open a hazardous waste disposal business, a smart move is to determine whether franchising might help you on your entrepreneurial journey.
The link below gives you access to our franchise directory so you can see if there's a franchise opportunity for you. You might even find something that points you in a completely different direction.
Related Articles on Starting a Company
These additional resources regarding starting a business may be of interest to you.
Share this article
---
Additional Resources for Entrepreneurs