Entrepreneur Idea Guide
How to Start a Health Food Store
Opening a health food store is a rewarding experience but it's important to plan out the business in detail before you start. Here is a friendly, comprehensive guide to improve your startup process.
Wondering how to start a health food store? We take you step-by-step from start to success.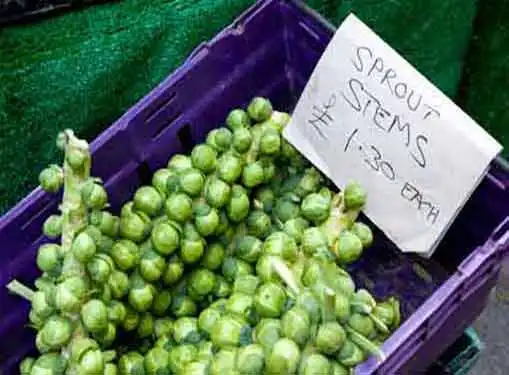 Maximizing Traffic in a Startup Health Food Store
The sales of organic foods and beverages in the U.S. have skyrocketed, from approximately $1 billion in 1990 to nearly $25 billion in 2009. With few industries capable of laying claim to that kind of growth, it's no wonder that the independent health food retail industry captured the attention of the entrepreneurial community.
One of the keys to launching a successful health food store is to maximize traffic by targeting both occasional and loyal customers. The best locations for health food stores are areas that feature a high volume of foot traffic, enabling you to draw impulse buyers into your aisles. At the same time, you'll need customer loyalty initiatives that create a sense of community for people who frequently purchase your products.
Consumer Education: A Health Food Store Essential
Smart entrepreneurs know that health food stores are about more than peddling organic products. Today's health food consumers are looking for a customer experience that reinforces their decision to eat healthier foods and pursue a more organic way of life.
So it makes that the industry's leading health food retailers are also retail educational centers where consumers can learn about healthy living. Classes, displays, newsletters -- there are many ways you can educate your customers and invite them to purchase additional products.
Inventory Management
The average health food store turns over its inventory eight or nine times a year. In a retail environment that features high rates of inventory turnover and variable shelf lives, small business inventory management takes on a whole new level of importance.
Although there are multiple ways to properly manage health food store inventory, the important things is to establish an inventory tracking system that is consistently followed. If your concerned that your staff may not be up to the task, consider implementing a POS solution that automatically tracks and orders inventory.
How to Create a Winning Health Food Store Business Plan
By now, you're probably tired of hearing how important a good business plan is to your health food store startup.
Although it might seem like an unnecessary formality, your health food store's business plan is a document that will shape your goals and strategies on a go-forward basis.
Furthermore, a good business plan will help you avoid key startup mistakes. Lacking a solid business plan, many startups find themselves rudderless and incapable of executing consistent decision making processes, while committed business planners rely on their plans to guide all of their decision making and short-term planning efforts.
Location Selection
For the most part, health food stores target local customers. Your startup plan should start with gathering intelligence about the local community What types of people live nearby? Does the community have the right demographics to support your new business? Great demographic data can be obtained from the Census Bureau, so that is a good place to start any site location research project.
Take a Look at Competitors
Before you open a health food store in your area, it's a smart move to determine what the competition looks like. Use the link below to find competitors nearby. Just enter your city, state and zip code to get a list of health food stores in your community.
How are you going to successfully complete with existing firms? It's important that you never underestimate the competition.
Find Good Remote Business Advice
If you are interested in starting a health food store, it's essential that you learn as much as you can from somebody who is already in the business. If you think your local competitors will give you advice, you're being overoptimistic. The last thing they want to do is help you to be a better competitor.
But, a person who owns a health food store in a location that is not competitive to you may be more than happy to give you a few tips, as long as they don't view you as a competitive threat. In that case, the business owner may be more than happy to discuss the industry with you. In my experience, you may have to call ten business owners in order to find one who is willing to share his wisdom with you.
What's the best way to find a health food store founder outside of your area who is willing to talk?
Simple. Let your fingers do the walking by using the link below.
Acquisitions vs. Startups
To become a health food store owner, you'll either need to buy an existing business or start one from scratch.
Unless you have compelling reasons to launch a new business, buying an existing health food store may be the better choice.
An acquired health food store is a known quantity; a startup is less certain because its forecasts depend on estimated outcomes. If you're diligent about finding the right acquisition prospect, you may be able to leverage a business buying strategy to rapidly propel yourself into a position of industry leadership.
Explore Franchising Options
The four-year survival rate for business startups is less than fifty-percent. Across industries, franchise startups tend to fare better than independent startups. Franchises eliminate many of the risks that are typically associated with a business startup and offer growth opportunities for ambitious entrepreneurs.
The link below will take you to our health franchise directory where you will find health business opportunities with some of the nation's leading franchises. Since franchises vary in quality, we recommend carefully researching each potential franchise before you decide on the one that is right for you.
Entrepreneur Interviews
These interviews should be of interest to you.
Other Useful Articles for Startup Entrepreneurs
These additional resources regarding starting a business may be of interest to you.
Coming Up With Good Business Ideas


Share this article
---
Additional Resources for Entrepreneurs