Entrepreneur Business Opportunities
How to Start a Liquor Delivery Services Business
Opening a liquor delivery services business? Here is a summary of everything you need to know before you open a liquor delivery services business.
Thinking about opening a liquor delivery services business? We tell you what you need to know to get started.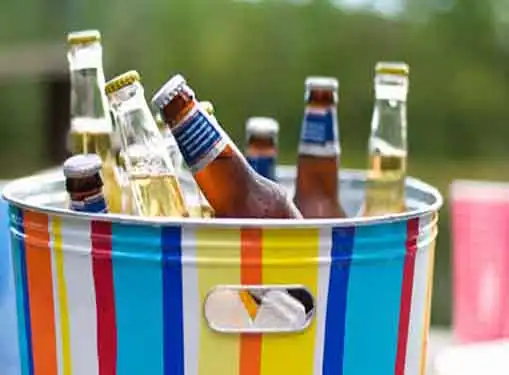 There's good money in alcohol delivery businesses. Here's how you can get in on the action.
Liquor Delivery Service Overview
Liquor delivery has to the potential to be a low risk/high reward business venture for the right entrepreneur in the right location. While service-based industries tend to suffer during economic downturns, demand for liquor products remains high, creating opportunities for delivery service providers to prosper in nearly any economic environment.
The downside of liquor delivery is that it is a regulated service industry. In the same way that liquor stores, alcohol distributors and bars are subject to variable regulatory concerns depending on their locale, liquor delivery services have to contend with spotty geographic limitations and restrictions.
Home Liquor Delivery Services
While some entrepreneurs focus on distributing liquor products to commercial operations, others are taking advantage of rising demand for home/residential liquor delivery. Not surprisingly, home liquor delivery is extremely controversial since it is susceptible to abuse (e.g. delivery to minors, etc.).
Although the Bureau of Alcohol, Tobacco & Firearms (ATF) has federal jurisdiction over alcohol-related issues, alcohol distribution (including private liquor delivery) is primarily regulated by state and local governments. Check with your state's liquor control board for the regulations that apply in your area.
Becoming a Home Liquor Delivery Service
If home alcohol delivery is allowable in your state and local area, your startup will need to be structured to accommodate several limitations:
Delivery staff must be over the age of 21 years old.
Time restrictions, including the inability to deliver liquor by day or time of day.
Limitations on the amount of alcohol that can be delivered per household.
Requirement for person accepting delivery to provide proof of age.
Documentation requirements that record the recipient's vital information and signature.
How to Create a Liquor Delivery Services Company Business Plan
A good business plan is the foundation of your entrepreneurial journey. Despite the diversity that exists in business plan writing, there are several essential elements that good business plans simply must include.
Business plan software eliminates the guesswork, insulating your liquor delivery services business from the possibility of critical omissions. The best business plan solutions can be tailored by industry, incorporating highly relevant metrics into your liquor delivery services company's business plan.
Our list of business plan software packages offers a comprehensive guide to the best solutions on the market.
Check Out Competitors
Long before you open a liquor delivery services business in your area, it's essential to see how you will fit in the competitive landscape. We've provided the link below to help you generate a list of competitors near you. Complete the form by entering your city, state and zip code to get a list of liquor delivery services businesses that are close by.
How tough is the competition in the market you are considering? If the competition is too tough, you may need to think about starting the business in a different area or even start a completely different business instead.
Studying the Market
If you want to open a liquor delivery services business it's a smart move to have a conversation with someone who is in the business. If you think owners of nearby liquor delivery services businesses will give you advice, think again. The last thing they want to do is help you to be a better competitor.
But, a person who owns a liquor delivery services business in a location that is not competitive to you can be a great learning resource for you, provided that you won't be directly competing with them. In that case, the business owner may be more than happy to discuss the industry with you. In my experience, you may have to call ten business owners in order to find one who is willing to share his wisdom with you.
So, what can you do to find a liquor delivery services business founder who is willing to advise you because you live in different cities?
It's not that hard. Just use the handy link below and enter in a random city/state or zipcode.
Reasons to Pursue a Liquor Delivery Services Business Acquisition
More than a few experts advise prospective liquor delivery services business startup entrepreneurs to pursue an acquisition strategy. But what's so great about a liquor delivery services business acquisition?
The availability of acquisition capital should be a major factor in your decision. Investors and lenders have it and you need it. Yet many are hesitant to fund startups, preferring instead to fund business purchases.
Although there are a lot of factors to consider, the decision to buy a business to get acquisition capital almost always pays off.
Consider Buying a Franchise
Franchises reduce the amount of time it takes to launch a business because they leverage the expertise of successful liquor delivery services businesses and enhance the visibility of your startup in the local market. A franchised startup gives your operation the advantage of proven business routines from Day One.
Even though franchising isn't right for every entrepreneur, many startup owners find that a franchise offers the resources and behind-the-scenes support they need to launch their business on solid footing. Our liquor franchise directory contains the information you need to evaluate liquor delivery services business franchises. Just click on the link for more details.
Related Articles on Starting a Company
These additional resources regarding starting a business may be of interest to you.
Characteristics of Successful Entrepreneurs


Share this article
---
Additional Resources for Entrepreneurs