Entrepreneur Guidance
How to Start a Mexican Food Business
Here's some helpful information that is written for entrepreneurial folks who plan on opening a Mexican food business. Read this before you start!
Thinking about opening a Mexican food business? We tell you what you need to know to get started.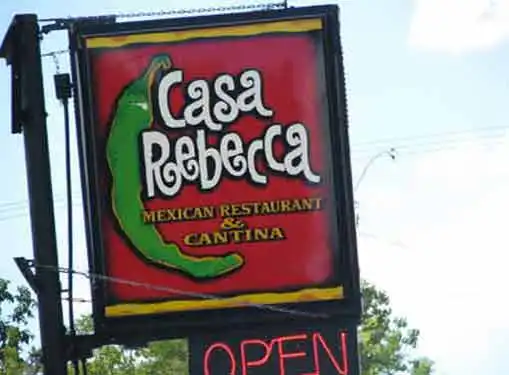 Open a Mexican restaurant! We show you how to get started.
Key Ingredients for Mexican Food Business Success
Mexican food is very popular with American diners. Although its popularity may have started in southern states, fantastic Mexican restaurants can now be found in cities throughout the nation, making Mexican cuisine an anchor of the U.S. food service scene.
But the ubiquity of Mexican restaurants doesn't mean that starting a Mexican food business is a slam dunk -- it may mean just the opposite. Even though there are a lot of Mexican food providers in the marketplace, Mexican restaurants also have higher than normal failure rates.
To succeed as a Mexican food service startup, you'll need to meticulously incorporate high quality ingredients, winning recipes, solid pricing models and a healthy dose of good business sense into your operation. If just one of these "ingredients" is lacking, it will be difficult to achieve a lasting presence in the industry.
How to Survive the First Year as Mexican Food Entrepreneur
Emerging entrepreneurs can't afford to ignore high the failure rate of Mexican restaurant startups. Although many factors can lead to failure, here are a few concerns you'll need to address if your Mexican food startup has any chance of making it to year two and beyond.
Quality isn't enough. It's not uncommon for Mexican restaurant entrepreneurs to enter the industry on the belief that the quality of their dishes alone will carry their new enterprise. While food quality definitely matters, excellent Mexican restaurant go belly up everyday, simply because the owner failed to develop good business leadership skills.
Cost management is key. In the restaurant business, fixed costs are low and variable costs are high. The price of ingredients is prone to fluctuations, which often occur with little warning. What's the lesson? Pinching pennies now can save your business later, when you are hit with higher costs that can't be controlled through cost management techniques.
Solid pricing models = positive cash flow. Mexican food is known for being cheap -- maybe too cheap. Pricing will play a central role in your startup's cash flow position. Although sound financial planning may not allow you to be the lowest cost Mexican food provider in your market, keep in mind that it's almost guaranteed that the lowest cost provider won't be in business next year because they have failed to develop a pricing model capable of delivering positive net income.
Core Characteristics of Mexican Food Company Business Plans
Your Mexican food company's business plan needs to be tailored to your personal and professional goals while at the same time maintaining a consistency with other business plans, particularly in the critical business plan components that most business experts consider to be essential.
If your plan lacks required elements like an executive summary or marketing plan, it could jeopardize its potential to deliver real benefits to your startup.
Although it will need to be incorporated into the flow of your plan, we strongly recommend considering a PEST (Political, Economic, Social & Technological) analysis for inclusion in your Mexican food company's business plan.
Consider Competitors
Before you open a Mexican food business within your community, it's a smart move to determine how strong the competition is. Use the link below to get a list of local competitors in your area. Complete the form by entering your city, state and zip code to get a list of Mexican food businesses that are close by.
If there's too much competition, it may be wise to consider starting the business in a less competitive marketplace.
Finding a Non-Competitive Business Mentor
If you are interested in starting a Mexican food business, it's essential that you learn as much as you can from somebody who is already in the business. It's very unlikely that the local competition will talk to you. Why would they want to educate a future competitor?
However, a fellow entrepreneur who has started a Mexican food business on the other side of the country will be much more likely to talk with you, as long as they don't view you as a competitive threat. In that case, the business owner may be more than happy to discuss the industry with you. In my experience, you may have to call ten business owners in order to find one who is willing to share his wisdom with you.
Where do you find somebody who runs a Mexican food business who is willing to talk to you but doesn't live nearby?
Simply, try our helpful link below, type in a random city/state or zipcode, and start calling.
Advice for Acquiring a Mexican Food Business
Without a doubt, it usually makes more sense to acquire a Mexican food business than it does to pursue a startup.
Yet for many entrepreneurs, financing represents a major hurdle to buying a Mexican food business. Business acquisitions are easier to finance than business startups, even though the financing process can still be exhausting.
To increase your approval odds, we suggest you take a look at Gaebler's Business Acquisition Financing Tips.
Explore Franchising Options
If you are risk averse, consider the benefits that come from going the franchise route instead of doing all the startup work from scratch.
Before you get too far along in your plan to open a Mexican food business, you would be wise to investigate whether purchasing a franchise might be the right move for you.
The link below gives you access to our franchise directory so you can see if there's a franchise opportunity for you. You might even find something that points you in a completely different direction.
Related Articles on Starting a Company
These additional resources regarding getting started as an entrepreneur may be of interest to you.
Questions to Ask Before Starting a Business
Share this article
---
Additional Resources for Entrepreneurs