Entrepreneur Guidance
How to Start a Mini & Self Storage Warehouses Business
Wouldn't it be great to start a mini and self storage warehouses business? We offer useful tips to help you start, manage and grow your business.
Thinking about opening a mini and self storage warehouses business? We tell you what you need to know to get started.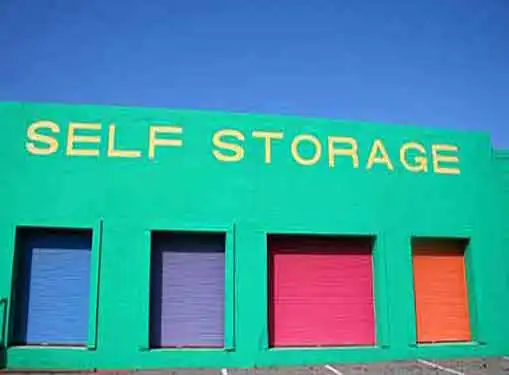 Selecting a Location for a Mini & Self-Storage Startup
A variety of factors will determine the success or failure of your self-storage business. Market saturation, lack of startup funding and other issues can complicate or even derail your efforts to create a lucrative and long-lasting storage company.
But one of the most important factors will be your choice of location. The right location will generate high traffic and full units, while the wrong location can make your first year of business feel like a long, uphill slog. Ideally, you'll want to look for an affordable location in a highly trafficked, residential area. For storage units, the rule of thumb is that the closer you are to your target market, the more attractive your units will be to your customer base.
If there are no suitable properties near your target market, you have two choices: (1) Choose a new target market or (2) roll the dice on a more remote location. At this stage of the startup process, it's usually better to tweak your target market than it is to risk investment dollars on an unsuitable location.
Constructing an Efficient Self Storage Center
Once you've settled on a location, the next major task will be to budget, plan and construct storage units. Storage unit constructions run the gamut from the extremely affordable to high-end units designed to include climate controls or other premium features.
Although it's possible to build your own units from scratch, we recommend enlisting the aid of a professional storage construction firm. Construction outfits that specialize in self-storage units can bring a high level of industry expertise to the design and building of your facility, increasing the likelihood that you can achieve maximum ROI from your construction dollars.
Concerns for Self Storage Entrepreneurs
Self-storage business owners must exercise diligence in maintaining clean and secure facilities. Neglected facilities are magnets for crime and other activities that deter paying customers. If maintenance and security is beyond your internal capabilities, you will need to develop relationships with third-party providers in your area.
As a storage unit owner, you will also need to research the many legal issues related to self-storage in your state. From contract creation to eviction procedures, consult your attorney to determine your legal rights and responsibilities.
For more tips and information about mini- and self-storage warehouse ownership, contact the Self Storage Association, the nonprofit trade organization for self-storage professionals.
Elements of a Mini & Self Storage Warehouses Company Business Plan
Your mini and self storage warehouses company's business plan should be tailored to your business's unique traits and goals. However, the most effective business plans do address specific sound business plan elements:
Mission Statement – A foundational statement of your company's direction and strategy.
Goals & Objectives – The end results of your company's business activities.
Financial, Marketing & Action Plans – Specific plans that describe your business environment, demographic targets and quantitative estimates.
Look Over the Competition
Long before you open a mini and self storage warehouses business in your area, it's a smart move to find out how you will fit in the competitive landscape. We've provided the link below to help you generate a list of competitors near you. Just enter your city, state and zip code to get a list of mini and self storage warehouses businesses in your community.
Gain a knowledge of how existing firms have positioned themselves in the marketplace, and then design your business in a way that sets you apart from the others.
Getting Advice from Experienced Entrepreneurs
If you are seriously contemplating launching a mini and self storage warehouses business, be sure to speak with somebody who is already in the business. If you think owners of nearby mini and self storage warehouses businesses will give you advice, think again. What's in it for them?
Fortunately, somebody who runs a mini and self storage warehouses business in a location that is not competitive to you may be willing to share their entrepreneurial wisdom with you, once they realize that you are not going to directly compete with them in their community. In that case, the business owner may be more than happy to discuss the industry with you. It can take a while to find an entrepreneur who is willing to talk, but it's well worth the effort.
How does one go about finding a mini and self storage warehouses business founder in another community?
No problem! Just use the link below and try a random city/state or zipcode. Then start dialing for advice until you are successful.
Three Arguments for Buying a Mini & Self Storage Warehouses Business
It's almost always preferable to buy a mini and self storage warehouses business than to pursue a mini and self storage warehouses business startup.
You'll want to conduct a comprehensive due diligence process, but here are three arguments why you should think about buying instead of a startup.
Proven Profitability. If you're careful in your research, the mini and self storage warehouses business you buy will have a track record of profitability – a big plus since it may take months or even years for a startup to turn a profit.
Operational Efficiency. When you're shopping for a mini and self storage warehouses business, be sure to look for ones that have all of the necessary processes and systems to ensure seamless operations from your first day of ownership.
Capital Acquisition. Lenders, investors and other funding sources almost always prefer business purchases to startups.
Don't Rule Out Franchising
The odds of achieving your primary goal of thriving in your new business are greatly increased when you join the ranks of franchisees and benefit from the prior work of others and their lessons learned.
Before you consider starting a mini and self storage warehouses business, it's worthwhile to determine whether purchasing a franchise might simplify your entering the business.
The link below gives you access to our franchise directory so you can see if there's a franchise opportunity for you. You might even find something that points you in a completely different direction.
Self Storage Industry Associations
If want to open a mini-storage company or self-storage company, be aware that there are storage industry trade associations that can be very useful to you in your efforts to start a storage company.
We recommend:
Self Storage Association (SSA) - Billing itself as the world's premier not-for-profit trade organization representing the best interests of the self storage industry, this self storage trade association has a plethora of excellent information on what it takes to start a storage business that is successful.
Related Articles on Starting a Company
These additional resources regarding starting a business may be of interest to you.
Characteristics of Successful Entrepreneurs
Share this article
---
Additional Resources for Entrepreneurs