How Do I Start a Business
How to Start a Painting & Decorating Business
Here's some helpful information that is written for those who hope to start a painting and decorating business. This is a must-read before you open up shop.
Wondering how to start a painting and decorating business? We take you step-by-step from start to success.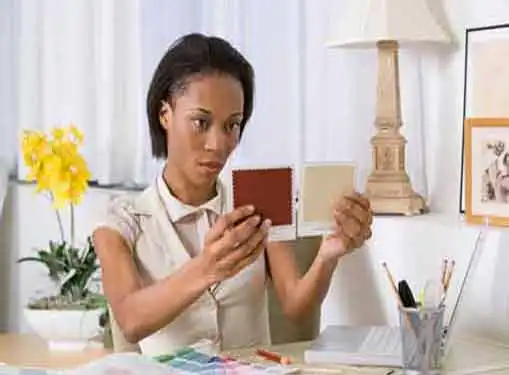 Should I Specialize My Painting & Decoration Business?
The painting and decorating industry offers a perfect startup opportunity for entrepreneurs with limited capital resources. You could launch a painting business using your personal vehicle and a minimal amount of supplies, but a professional startup will require paint sprayers and other basic equipment.
Given the fact that the industry is saturated with general purpose painters and decorators, specialization is an option worth considering. Instead of trying to be all things to all clients, a niche market strategy attempts to dominate a segment of the marketplace.
If specialization sounds appealing, you'll have plenty of options to choose from. Historical restoration, decorative arts, remodeling/redesign and other niches are all capable of generating full-time work for your startup, assuming you have the skills and expertise to deliver high quality results.
How to Successfully Market a Painting & Decorating Business
During the startup phase, you'll receive lots of advice about how to market your new painting & decorating business. Although there are no firm rules about the right way and wrong way to market a painting business, there are a few proven tactics you'll want to consider in your startup marketing plan.
Successful Business Plans for Painting & Decorating Businesses
As a startup small business owner, you need to have a business plan you can rely on for both external and internal purposes.
Although there are a lot of tasks screaming for your attention, cutting corners on your business plan can be a precursor to disaster. Why? Because there are a multitude of reasons why your company can't succeed without a sound business plan.
From a business ownership perspective, that makes business planning your first priority - and not a task that can be assigned to the back burner.
Talk to the Community
If you're a startup painting and decorating business owner, you understand how important it is to anchor your new business in the local community. Most painting and decorating businesses are local businesses that are marketed to a geographically concentrated customer base. For this reason, we strongly recommend that you find out from area residents whether they would buy from a new painting and decorating business, if one were to open up in the area.
Check Out the Competition
Prior to opening a painting and decorating business in your town, it's worthwhile to determine how many competitors you have. Use the link below to generate a list of competitors near you. After following the link, enter your city, state and zip code to get a list of painting and decorating businesses in your area.
Gain a knowledge of how existing firms have positioned themselves in the marketplace, and then design your business in a way that sets you apart from the others.
Getting Advice from Experienced Entrepreneurs
As part of your due diligence on opening a painting and decorating business, it's a wise move to talk to somebody who is already in the business. If you think owners of nearby painting and decorating businesses will give you advice, think again. It'd be crazy for them to teach you the business.
Fortunately, somebody who runs a painting and decorating business in a different city may be willing to share their entrepreneurial wisdom with you, given that you don't compete with them in their area. Indeed, many experienced entrepreneurs enjoy offering advice to startup entrepreneurs. Our estimate is that you may have to contact many business owners to find one who is willing to share his wisdom with you.
What's the best way to find a painting and decorating business entrepreneur on the other side of the country to talk to?
Simply, try our helpful link below, type in a random city/state or zipcode, and start calling.
Advantages of Using a Business Broker
Business owners are decision makers. And the first decision you'll need to make is between a painting and decorating business startup and an acquisition. In most cases, there are compelling financial and practical reasons buying an existing painting and decorating business.
A qualified business brokers can provide a range of services designed to ease your transition into business ownership.
The best business brokers will ensure that you get the right business for the right price, and will help you avoid common painting and decorating business acquisition mistakes.
Don't Forget About Franchising As an Option
The probabilities on your avoiding failure in business are substantially improved when you franchise rather than going it alone.
If you planning on starting a painting and decorating business, you may want to assess whether there are good franchise opportunities available that might be the right move for you.
The link below gives you access to our franchise directory so you can see if there's a franchise opportunity for you. You might even find something that points you in a completely different direction.
Entrepreneur Interviews
These interviews should be of interest to you.
Related Articles on Starting a Company
These additional resources regarding starting a business may be of interest to you.
Coming Up With Good Business Ideas
Share this article
---
Additional Resources for Entrepreneurs