How Do I Start a Business
How to Start a Physical Therapy Clinic
These tips are written for entrepreneurial folks who are thinking about starting a physical therapy clinic. Read these tips before you open up shop.
Thinking about opening a physical therapy clinic? We tell you what you need to know to get started.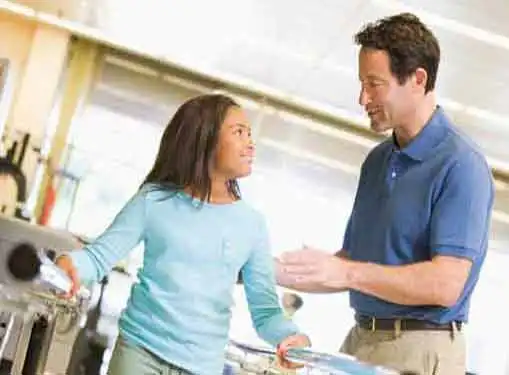 For many physical therapy clinics, physician referrals are a primary source of patients.
Owner Profile: Physical Therapy Clinics
Owners of startup physical therapy clinics come from a wide spectrum of backgrounds. But most are former PT students who have gained experience providing physical therapy in an established clinic and are now ready to strike out on their own.
There are right and wrong motivations for starting a physical therapy clinic. The desire to get revenge on a former employer, for example, is never the right motivation for launching a business -- by the time it's over, both businesses will likely go down in flames. Instead, the right motivation is to serve your patients and possibly even offer therapeutic services in an area of specialty that is currently underserved.
Competitive Pressures
Your clinic's primary source of patients may come from physician referrals, so you'll need to market your business to both physicians and prospective patients.
Competitive pressure is often fierce. As a new clinic, you will be forced to compete with clinics that have preexisting relationships within the medical community as well as some clinics that are operated by healthcare corporations.
Value propositions based on price or reputation are worthless for PT clinic startups. A better approach is to weight your marketing plan with messaging that highlights service and patient care. Unlike large, corporate clinics, you can afford to spend extra time with patients and physicians, gradually earning their trust and building a stellar reputation as a first-rate physical therapy provider in your community.
For more information about the entrepreneurial skills it will take to operate a successful physical therapy business, visit Gaebler's resources on What It Takes To Be an Entrepreneur.
Business Plans 101 for Physical Therapy Clinic Startups
You've been working on your physical therapy clinic's business plan for a while now and you think you're really starting to make progress. You've covered your mission, your strategy and the financial chapter is top notch. Now it's time to address details about your industry.
The absence of a thorough industry analysis may incline lenders and/or other external stakeholders to take a negative view of your company. In most cases, industry analyses discuss the opportunities and threats that confront similar businesses throughout your industry.
To succeed, you'll need to be careful to avoid common industry analysis mistakes and to accurately represent your startup in an industry context.
Consider Local Demographics
If there isn't already a physical therapy clinic near the location you are targeting, it could be because the local demographics are not right. Among other things, make sure you consider these factors: local population, population growth, income levels, employment (blue collar or white collar), and ethnicity (Asian, Black, Hispanic, Native American, White).
Check Out the Competition
Prior to opening a physical therapy clinic within your community, it's essential to see how strong the competition is. We've provided the link below to help you get a list of local competitors in your area. After following the link, enter your city, state and zip code to get a list of physical therapy clinics in your area.
Is the established competition doing a good job? It's important to understand their strengths and weaknesses and think through how you'll stake up against those established businesses.
Learn from Others Who Are Already In This Space
If you want to open a physical therapy clinic the next step is to talk to somebody who is already in the business. If you think your local competitors will give you advice, you're being overoptimistic. What's in it for them?
On the other hand, an individual who has a physical therapy clinic in a different city may be willing to share their entrepreneurial wisdom with you, after they realize you reside far away from them and won't be stealing their local customers. In that case, the business owner may be more than happy to discuss the industry with you. It can take a while to find an entrepreneur who is willing to talk, but it's well worth the effort.
Where would you find a physical therapy clinic founder on the other side of the country to talk to?
Here's how we would do it. Try the useful link below and key in a random city/state or zipcode.
Gaining Access to Physical Therapy Clinic Ownership
As a physical therapy clinic entrepreneur, it's important to explore all of your options before you commit to a specific business opportunity. There are a lot of benefits of buying a physical therapy clinic.
If you're on the fence consider this: There has never been a better time to acquire a physical therapy clinic. The down economy has resulted in a glut of available businesses, many of which can be acquired for bargain prices.
Don't Rule Out Franchising
Purchasing a franchising speeds up your startup process via access to the knowledge that the franchisor has accumulated over the years.
As part of your process in starting a physical therapy clinic, you may want to assess whether franchising might help you on your entrepreneurial journey.
The link below gives you access to our franchise directory so you can see if there's a franchise opportunity for you. You might even find something that points you in a completely different direction.
More Advice for Startups
These additional resources regarding starting a business may be of interest to you.
Share this article
---
Additional Resources for Entrepreneurs