How Do I Start a Business
How to Start a Pilot Car Service
Life as an entrepreneur rocks! Maybe you should open a pilot car business. We've gathered advice, strategies, and tactics that have worked well for other entrepreneurs.
Thinking about opening a pilot car business? We tell you what you need to know to get started.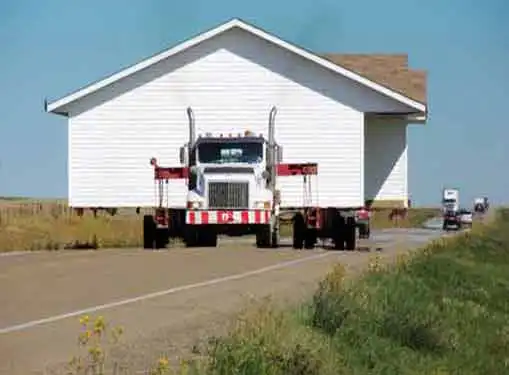 Pilot car services are mobile profit centers that can be started with very little investment.
Determining the Viability of a Pilot Car Startup
The average driver doesn't give much thought to the vehicles that guide oversized load carriers down the highway. But to entrepreneurs, pilot cars are mobile profit centers, capable of becoming the centerpiece of a vibrant small business venture.
But if you think a pilot car business is going to be a walk in the park, you're in for a rude awakening. Pilot cars literally serve as the eyes for wide load truck drivers and responsible for blocking lanes, warning other drivers, clearing obstacles and anything else that is required to guide the load to its final destination.
Startup costs for pilot car contractors are low. However, experience and expertise requirements are high - simple mistakes will cost your clients time and money. Worse yet, on-the-job blunders can result in accidents that threaten the safety of your client and other motorists.
Essentials for Pilot Car Startup Entrepreneurs
If you're serious about launching a pilot car contracting company, you should already know that pilot car services aren't for the faint of heart. You'll need to equip your startup with a handful of essentials to give it a reasonable shot at success.
State Certifications. Pilot car certifications are issued on a state-by-state basis. Organizations like the National Pilot Car Association can provide training opportunities for new drivers, but you'll need to research the certification requirements for each state in which you plan to perform pilot car activities.
Equipment & Vehicle Modifications. Most pilot car startups can be launched for as little as $1K, provided that you already have a reliable vehicle that is comfortable enough for long 12+ hour workdays. At a minimum, you're going to need a high quality communication kit, vehicle signage, flashing amber lights, flags and safety gear. But even though expenses can add up, you should have no problem finding enough startup funding to cover the basics.
Insurance Requirements. As with any small business, your pilot car startup will need to obtain general liability insurance. However, you may also need to obtain additional auto insurance coverage to comply with state guidelines and to extend your policy for commercial use. Check with your insurance provider about the requirements for your policy and jurisdiction.
Core Characteristics of Pilot Car Service Business Plans
Every business plan is unique, yet the most effective plans share a handful of essential traits.
By skipping over time-consuming chapters on marketing, finance and other key business areas, you will jeopardize your business plan's overall effectiveness.
To discuss the external factors that will influence your startup, consider dedicating a section of your business to a PEST (Political, Economic, Social & Technological) analysis.
Evaluate Competitors
Long before you open a pilot car business in your area, it's a good idea to see how many competitors you have. Try our link below to get a list of local competitors near you. Simply enter your city, state and zip code to get a list of pilot car businesses in your town.
Gain a knowledge of how existing firms have positioned themselves in the marketplace, and then design your business in a way that sets you apart from the others.
Getting Advice from Experienced Entrepreneurs
As part of your due diligence on opening a pilot car business, it's essential that you speak with somebody who is already in the business. If you think owners of nearby pilot car businesses will give you advice, think again. It'd be crazy for them to teach you the business.
But, a person who owns a pilot car business outside of your community can be a great learning resource for you, as long as they don't view you as a competitive threat. In fact, they are often very willing to share startup advice with you. Our estimate is that you may have to contact many business owners to find one who is willing to share his wisdom with you.
How would you find a pilot car business owner on the other side of the country to talk to?
Simple. Let your fingers do the walking by using the link below.
Advice for Acquiring a Pilot Car Service
Many entrepreneurs elect to acquire a profitable pilot car business instead of navigating the challenges of a business startup.
Yet for many entrepreneurs, financing represents a major hurdle to buying a pilot car business. Business acquisitions are easier to finance than business startups, even though the financing process can still be exhausting.
To increase your approval odds, we suggest you take a look at Gaebler's Business Acquisition Financing Tips.
Franchising May Be a Better Way to Go
If done right, a small business startup takes months and months of preparations just to lay the groundwork for the first day of business.
Franchise startups streamline startup requirements and give new business owners a head start on growing their businesses. Our automotive services franchise directory offers a variety of pilot car services business franchise opportunities, many of which may be the perfect fit for your personal and professional goals.
More Advice for Startups
These additional resources regarding getting started as an entrepreneur may be of interest to you.
Share this article
---
Additional Resources for Entrepreneurs