How Do I Start a Business
How to Start a Potato Chips Business
It's time to become an entrepreneur and start a potato chips business. Congratulations! Getting started can be intimidating, but we're here to help.
Thinking about opening a potato chips business? We tell you what you need to know to get started.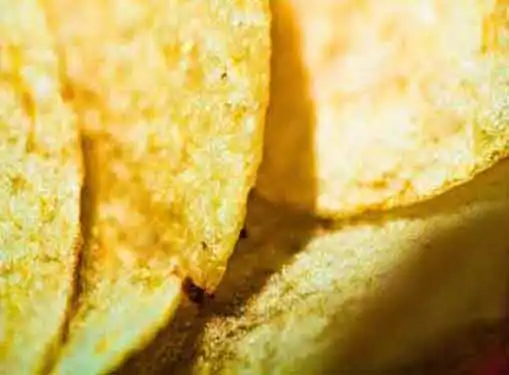 We've got a hunch you'll be successful in starting a potato chip company. All it takes is the right recipe, resources and a willingness to compete.
Is a Potato Chip Business Feasible?
Globally, potato chips are more than a $16 billion a year industry. That's a lot of chips, but many of them are manufactured and sold by major brands like Frito-Lay and Zapps. As a result, many entrepreneurs avoid the potato chip industry based on the perception that there isn't room for small startups.
However, the potato chip market is more diverse than you think. Regional potato chip producers are common and many recognized brands began as small, family operations. In fact, many chip producers continue to operate as family businesses -- all it takes is the right recipe, resources and a willingness to compete in today's cutthroat snack foods industry.
Capacity Planning Tips for a Potato Chip Startup
Capacity planning is a constant requirement in a potato chip business. Your ability to accurately predict demand and then coordinate the supply of potatoes, ingredients and manufacturing resources will directly affect the success or failure of your startup.
The secret to effective capacity planning is that it needs to be performed for long-term, medium-term and short-term time windows. While long-term capacity planning may necessitate the acquisition of additional equipment, medium-term capacity planning may occur in the context of monthly financial planning sessions. Short-term capacity planning, on the other hand, may work in tandem with weekly production schedules.
Branding Advice for Potato Chip Entrepreneurs
Branding is a good idea for any business startup. But for a potato chip startup, branding is critical because your brand is what will differentiate your product on store shelves. Without a robust brand strategy, your potato chip products will languish in obscurity, despite the fact that you've heavily invested in the creation of a unique flavor profile.
Starting with your company name, your brand is a visual image of everything that is important about your chip business. It encompasses company values, flavor characteristics, customer traits and much more. Unless you have experience in startup branding, we strongly recommend speaking with a professional marketing firm to create a brand that makes an impact with consumers.
Best Potato Chips Company Business Plans
As a startup potato chips business owner, writing a quality business plan is one of the first tasks you need to address.
If time is scarce, business plan software can be used to streamline the process. A reliable software solution will increase the accuracy and consistency of your business plan, dramatically improving its value to your potato chips business.
With robust business plan software in your corner, you'll get a quality business plan and the confidence of knowing that your potato chips business has a documented business strategy.
Take a Look at Competitors
Prior to launching a potato chips business in your area, it's worthwhile to determine how you will fit in the competitive landscape. We've provided the link below to help you generate a list of competitors in your area. Just enter your city, state and zip code to get a list of potato chips businesses in your community.
It's important to be aware of what the competition is doing. Take the time to visit the competition to properly assess their strengths and weaknesses.
A Good Source of Advice
If you are seriously contemplating launching a potato chips business, the next step is to talk to somebody who is already in the business. If you think owners of nearby potato chips businesses will give you advice, think again. What's in it for them?
Thankfully, an owner of a a potato chips business in a different city may be willing to share their entrepreneurial wisdom with you, provided that you won't be directly competing with them. Many business owners are happy to give advice to new entrepreneurs In my experience, you may have to call ten business owners in order to find one who is willing to share his wisdom with you.
So, what can you do to find an entrepreneur who is running a potato chips business who is willing to advise you because you live in different cities?
It's not that hard. Just use the handy link below and enter in a random city/state or zipcode.
Acquired Potato Chips Businesses: Competitive Advantages
Pursuing a potato chips business acquisition can be an effective route to profitability for emerging entrepreneurs.
A business acquisition also delivers an established brand - a big advantage in competitive markets. Although it may cost a little more to buy an established brand, the payoff will be greater market penetration, customer loyalty and resale value.
In a competitive market, the right acquisition can be leveraged to catapult your business into a market leadership position, even if you personally lack industry credentials.
Consider Franchising
Your odds of making a success of your new business immediately improve if you go the franchising route in lieu of doing everything yourself.
Prior to starting a potato chips business, you ought to assess whether buying a franchise could help you avoid common entrepreneurial mistakes.
The link below gives you access to our franchise directory so you can see if there's a franchise opportunity for you. You might even find something that points you in a completely different direction.
Related Articles on Starting a Company
These additional resources regarding starting a business may be of interest to you.
Buying vs. Starting a Business
Share this article
---
Additional Resources for Entrepreneurs