How Do I Start a Business
How to Start a Poultry Hatching Business
Starting a poultry hatchery is a rewarding experience but it's important to plan out the business in detail before you start. Here are nuts-and-bolts information to improve your startup process.
Thinking about opening a poultry hatchery? We tell you what you need to know to get started.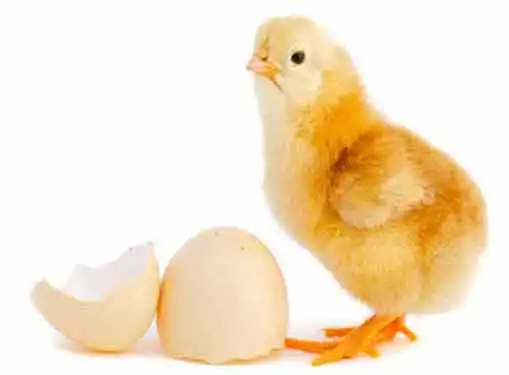 This business idea is for the birds. Learn how commercial hatcheries make money by selling chicks to local egg and poultry farmers.
Poultry Hatcheries -- Industry Snapshot
Poultry and eggs are staples of the American diet. Both egg and chicken consumption have experienced long-term growth trends in the U.S. food supply. Yet few food consumers understand the process that is behind poultry and egg production -- most would be surprised to learn that local egg and poultry farmers buy their chicks from commercial hatcheries.
For startup entrepreneurs, poultry hatcheries aren't unlike other retail or wholesale businesses. The poultry industry's leading hatcheries deliver a range of products (i.e. breeds) to buyers, implement sophisticated inventory management systems and market their wares through online and traditional catalogs.
Chick Hatchery Startup Shipping Tips
Shipping can be a problem for inexperienced poultry entrepreneurs. Chicks (sometimes no more than a day old) are typically shipped in special cardboard containers and delivered directly to the customer's post office or postal address.
While the industry's shipping protocols make it easy to sell your products to a wide geographic customer base using traditional and online marketing channels, it's important to make sure your shipping provider is prepared to deliver live products -- and to do so in a timely fashion. Lost or misrouted shipments will inevitably lead to dead loss and an inferior level of customer service.
Hatchery Health & Safety Concerns
Poultry operations are notorious for the transmission of diseases that can quickly mutate into human epidemics. In addition to complying with USDA guidelines for poultry operations, you will need to implement a comprehensive health and safety program at your worksite.
Furthermore, it's important to include health and safety compliance requirements in your startups general work rules. All personnel should be made to understand that sanitary guidelines exist not only for the sake of regulatory of compliance, but also for their safety and the safety of your customers.
How to Create a Poultry Hatching Company Business Plan
A good business plan is the foundation of your entrepreneurial journey. Despite the diversity that exists in business plan writing, there are several essential elements that good business plans simply must include.
Business plan software eliminates the guesswork, insulating your poultry hatchery from the possibility of critical omissions. Many business plan software packages integrate with other applications to streamline the process even further.
Our list of business plan software packages offers a comprehensive guide to the best solutions on the market.
Investigate Competitors
Long before you open a poultry hatchery in your area, it's a good idea to see how you will fit in the competitive landscape. Use the link below to find competitors near you. Just enter your city, state and zip code to get a list of poultry hatcheries in your community.
Is the local market large enough to support another poultry hatchery? If not, you had better be sure that you are doing things much better than the competition.
Talk to People Who Are Already in the Business
If you are interested in starting a poultry hatchery, it's a smart move to talk to somebody who is already in the business. It's very unlikely that the local competition will talk to you. It'd be crazy for them to teach you the business.
However, a fellow entrepreneur who has started a poultry hatchery in a different city may be more than happy to give you a few tips, given that you don't compete with them in their area. Indeed, many experienced entrepreneurs enjoy offering advice to startup entrepreneurs. If you are persistent, you can find a business mentor who is willing to help you out.
Where would you find a poultry hatchery manager on the other side of the country to talk to?
It's not that hard. Just use the handy link below and enter in a random city/state or zipcode.
Reasons to Pursue a Poultry Hatching Business Acquisition
As a rule, would-be startup owners are better off buying an existing poultry hatchery. But what's so great about a poultry hatchery acquisition?
The availability of acquisition capital should be a major factor in your decision. Commercial lenders are usually more inclined to fund acquisitions than startups.
Buying a business to get acquisition capital is a legitimate ownership strategy for poultry hatchery entrepreneurs.
Consider Buying a Franchise
If you don't want to have to do everything on your own, you may want to look into purchasing a franchise.
Before you get too far along in your plan to open a poultry hatchery, you should investigate whether purchasing a franchise might alleviate your startup process.
The link below gives you access to our franchise directory so you can see if there's a franchise opportunity for you. You might even find something that points you in a completely different direction.
Related Articles on Starting a Company
These additional resources regarding getting started as an entrepreneur may be of interest to you.
Recurring Revenue Business Models


Share this article
---
Additional Resources for Entrepreneurs