Franchising
Buying a Franchise
Buying a franchise is a great way to minimize risks when you start a business. But if you think buying a franchise guarantees success, think again.
An important step in the small business start-up process is deciding whether or not to go into business at all.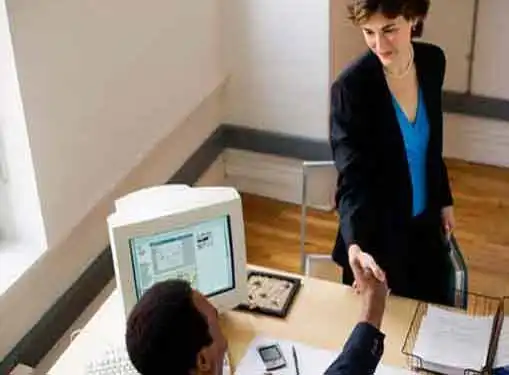 Each year, thousands of potential entrepreneurs are faced with this difficult decision. Because of the risk and work involved in starting a new business, many new entrepreneurs choose franchising as an alternative to starting a new, independent business from scratch.
Although the success rate for franchise-owned businesses is significantly higher than for independent businesses, no individual franchise is guaranteed to succeed. One of the biggest mistakes you can make is to hurry into business, so it's important to understand your reasons for going into business, and to determine if owning a business is right for you.
If you are concerned about the risk involved in a new, independent business venture, then franchising may be the best business option for you. But remember that hard work, dedication, and sacrifice are essential to the success of any business venture, including franchising.
What is Franchising?
A franchise is a legal and commercial relationship between the owner of a trademark, service mark, trade name, or advertising symbol and an individual or group wishing to use that identification in a business. The franchise governs the method of conducting business between the two parties. Generally, a franchisee sells goods or services supplied by the franchisor or that meet the franchisor's quality standards.
Franchising is based on mutual trust between the franchisor and franchisee. The franchisor provides the business expertise (marketing plans, management guidance, financing assistance, site location, training, etc.) that otherwise would not be available to the franchisee. The franchisees brings to the franchise operation the entrepreneurial spirit and drive necessary to make the franchise a success.
There are primarily two forms of franchising:
Product/trade name franchising and
Business format franchising.
In the simplest form, a franchisor owns the right to the name or trademark and sells that right to a franchisee. This is known as "product/trade name franchising." The more complex form, "business format franchising," involves a broader ongoing relationship between the two parties. Business format franchises often provide a full range of services, including site selection, training, product supply, marketing plans, and even assistance in obtaining financing.
To learn more about:
The advantages and disadvantages of franchising,
The franchisor's responsibilities,
What is contained in a franchise packet, and
Understanding the franchise contract,
Want to Learn about Franchise Opportunities?
Browse tons of franchise opportunities in the Gaebler Ventures franchise directory:
Gaebler Ventures Franchise Directory Categories - Alphabetical Listings
Gaebler Ventures Franchise Directory Categories - By Franchise Type
Our Directory of Franchise Opportunities now includes over 1,400 franchise opportunities. If we're missing a franchise, please let us know.
Share this article
---
Additional Resources for Entrepreneurs