Business Startup Ideas
How to Start a Rabbit Farm Business
We've collected some good advice that is ideal for those who want to open a rabbit farm business. Read this advice before you open up shop.
Wondering how to start a rabbit farm business? We take you step-by-step from start to success.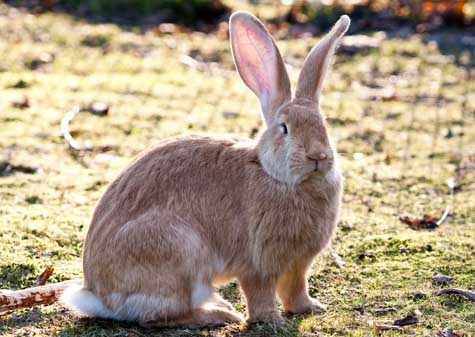 Rabbit Farming Overview
In the U.S., rabbits are in the unenviable position of being both pets and food products. While some consumers are interested in purchasing rabbits as fuzzy companions for their kids, others prefer to see them on their plates.
For rabbit farmers and breeders, versatility presents an immediate decision: Should you raise rabbits for meat, or should you focus on selling your animals to pet stores and rabbit lovers?
There is no easy answer to that question. Although you'll earn more per rabbit in pet sales ($35+ per animal), you can sell larger volumes of rabbits to meat processors and grocery vendors. So it's important to carefully evaluate multiple revenue models and make a rational decision that takes into account your business objectives and personal preferences.
Tips for Launching a Successful Rabbit Farm Operation
Even though it sounds like a simple and straightforward business concept, there are plenty of ways for rabbit farms to fail during the critical first year of operations. To mitigate your risk and improve the odds of your operation's success, here are a few tips you might want to consider:
Start Small. Few (if any) small business owners regret starting small. Rather than investing your entire life savings in a large-scale rabbit operation, think about starting with a hobby farm and then expanding once you have established customer relationships and a sustainable business model.
DIY Breeding. Rabbits reproduce at an extraordinarily fast rate. With a gestation period of approximately 30 days, a single female can be the genesis of as many as 800 offspring during a single breeding season, providing your business with an ample supply of live inventory.
Prioritize Health & Sanitation. Unfortunately, rabbits are susceptible to several diseases including tularemia (rabbit fever) and "rabbit starvation". Left unchecked, these diseases can jeopardize the food supply and decimate your startup.
Hone Your Expertise. The best rabbit farm entrepreneurs are well-informed individuals who are connected in the industry and attune to shifts in the marketplace. As an agri-entrepreneur, you'll need to aggressively nurture your growth as a rabbit expert and an entrepreneur.
Core Characteristics of Rabbit Farm Company Business Plans
Ask a dozen people how to write an effective business plan and you'll get a dozen different answers. But despite the diversity of approaches, there are some business plan features that are absolutely essential.
By skipping over time-consuming chapters on marketing, finance and other key business areas, you will jeopardize your business plan's overall effectiveness.
To discuss the external factors that will influence your startup, consider dedicating a section of your business to a PEST (Political, Economic, Social & Technological) analysis.
Look Over Competitors
Long before you open a rabbit farm business within your community, it's essential to determine how strong the competition is. Try our link below to generate a list of competitors in your area. Simply enter your city, state and zip code to get a list of rabbit farm businesses in your town.
It's important to be aware of what the competition is doing. Take the time to visit the competition to properly assess their strengths and weaknesses.
A Good Source of Advice
As part of your due diligence on opening a rabbit farm business, it's a wise move to learn as much as you can from somebody who is already in the business. If you think your local competitors will give you advice, you're being overoptimistic. Why would they want to educate a future competitor?
However, an entrepreneur who owns a rabbit farm business in another town can be a great learning resource for you, as long as they don't view you as a competitive threat. In fact, they are often very willing to share startup advice with you. If you are persistent, you can find a business mentor who is willing to help you out.
How would you find a rabbit farm business manager on the other side of the country to talk to?
No problem! Just use the link below and try a random city/state or zipcode. Then start dialing for advice until you are successful.
Advice for Acquiring a Rabbit Farm Business
Without a doubt, it usually makes more sense to acquire a rabbit farm business than it does to pursue a startup.
Yet for many entrepreneurs, financing represents a major hurdle to buying a rabbit farm business. Business acquisitions are easier to finance than business startups, even though the financing process can still be exhausting.
To increase your approval odds, we suggest you take a look at Gaebler's Business Acquisition Financing Tips.
Don't Forget About Franchising As an Option
The odds of becoming a successful entrepreneur increase if you become a franchisee instead of doing it all on your own.
Before you consider starting a rabbit farm business, you should assess whether franchising might be worth investigating.
The link below gives you access to our franchise directory so you can see if there's a franchise opportunity for you. You might even find something that points you in a completely different direction.
More Advice for Startups
These additional resources regarding starting a business may be of interest to you.
Have Friends Who Might Like This Article?

Share this on Twitter
Let them know on LinkedIn
Ready to Learn More? We Think You Might Like These Articles:
---
Additional Resources for Entrepreneurs