Entrepreneur Ideas
How to Start a Snack Foods Retail Business
This advice is ideal for aspiring entrepreneurs who want to open a snack foods retail business. Read these tips before you begin your venture.
Thinking about opening a snack foods retail business? We tell you what you need to know to get started.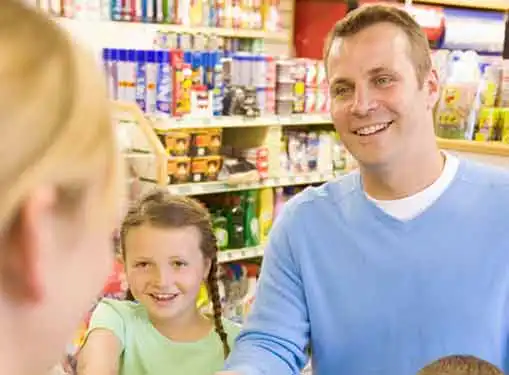 Snack Food Retail Business Profile
There is no denying the fact that where there is foot traffic, you'll find scores of people looking for tasty snack items. While some retail snack concepts are just fads, there are many snack food retail concepts have stood the test of time and offer exceptional business opportunities for the right entrepreneurs.
Although they might look simple, snack food stands in malls, shopping centers and other high traffic venues have a lot of moving parts. For example, a startup as simple a soft pretzel stand faces the same basic challenges as a fast food restaurant, albeit on a much smaller scale.
As a startup entrepreneur, it's important to remember that your snack food stand isn't just a snack food stand -- it's an active small business that demands first-rate leadership and decision-making from its owner.
Major Issues for Snack Food Retail Startups
The snack food industry is extremely vulnerable to shifting consumer tastes and health concerns. New snack food retail business owners should go out of their way to monitor industry trends through the Snack Food Association and other trade organizations.
But even though it's important to navigate the ebb and flow of consumer preferences, there are a handful of issues and concerns that snack food retail entrepreneurs need to be prepared to address on a constant basis.
Traffic. Snack food retailers rise and fall based on the quality of their retail locations. More than any other factor, the amount of foot traffic your location receives will determine revenues and bottom line profitability. When you shop for lease space, non-seasonal snack storeowners should demand to see hard foot traffic numbers with monthly breakdowns over a full twelve-month cycle.
Simplicity. Most snack food retailers thrive by doing one snack food category well rather than trying to please a broad range of customers. For example, if your establishment sells ice cream, stick with ice cream and let someone else sell cookies. The result will be a simple and streamlined operation that is more capable of achieving efficiency, focus and sustainability.
Hiring. Sooner or later, your startup is going to need to hire additional employees. Depending on the size of your operation, it may be possible to get by with just a handful of committed workers. But the key is to make sure all of your workers have been cross-trained to cover temporary labor shortfalls.
Creating Business Plans for a Snack Foods Retail Business
Does your snack foods retail business have a business plan? If not, your company is lacking a critical business tool. If it's sound, your snack foods retail company's business plan will serve as a blueprint for success.
To assist your efforts, you may want to consider enlisting the aid of a professional business plan writer.
The right business plan writer can give your snack foods retail business a competitive edge over other startups in your industry. However, outsourcing doesn't completely eliminate your responsibilities in the writing process.
So even though a business plan writer might be the right move for your snack foods retail business, you can't completely outsource business planning. Instead, you'll need to remain proactively involved throughout the writing process.
Evaluating Market Potential
How many potential customers will be within a fifteen-minute drive of your business? How many will be within an hour's drive of your business? It's important to run the numbers to understand how many customers might be interested in doing business with your local snack foods retail business.
Look Over the Competition
Well in advance of opening a snack foods retail business in your area, it's a good idea to see what the competition looks like. We've provided the link below to help you find competitors in your area. Just enter your city, state and zip code to get a list of snack foods retail businesses in your community.
Gain a knowledge of how existing firms have positioned themselves in the marketplace, and then design your business in a way that sets you apart from the others.
Getting Advice from Experienced Entrepreneurs
If you want to open a snack foods retail business be sure to learn from folks who are already in business. It's very unlikely that the local competition will talk to you. It'd be crazy for them to teach you the business.
But, a person who owns a snack foods retail business in a location that is not competitive to you may be more than happy to give you a few tips, after they realize you reside far away from them and won't be stealing their local customers. Indeed, many experienced entrepreneurs enjoy offering advice to startup entrepreneurs. If you are persistent, you can find a business mentor who is willing to help you out.
How do you find an entrepreneur who is running a snack foods retail business who is willing to advise you because you live in different cities?
Here's one way to do it. Just use our link below, find somebody and call them.
Should You Buy or Start a Snack Foods Retail Business?
As an aspiring business owner, the decisions you make now will have huge implications later, including the decision to either start a business from scratch or buy an existing snack foods retail business.
In general, purchased snack foods retail businesses fare better than startups, at least during the initial few years. When you buy an established snack foods retail business, you gain access to a functional business operation with a customer base and a steady revenue stream.
Entrepreneurs who are committed to a highly unique value proposition may need to pursue a startup approach. But whenever possible, we recommend carefully surveying the business-for-sale marketplace before committing to a startup approach.
Is Franchising the Right Option?
The odds of achieving your primary goal of doing well in business greatly improve when you choose to franchise rather than going it alone.
Prior to making the decision to open a snack foods retail business, you should assess whether franchise opportunities in your space might increase your chances of success.
The link below gives you access to our franchise directory so you can see if there's a franchise opportunity for you. You might even find something that points you in a completely different direction.
Related Articles on Starting a Company
These additional resources regarding starting a business may be of interest to you.
Questions to Ask Before Starting a Business
Share this article
---
Additional Resources for Entrepreneurs